Family-Friendly Fun in Beautiful Chassell, Michigan
Centennial Park in Chassell
Portage Health Foundation (PHF) is excited to be hosting the inaugural PHF Family BBQ in Chassell! This event is completely free and open to the public. At the event PHF will celebrate the amazing accomplishments of our partners and showcase one of the many incredible communities we serve.
Free Lunch
Our staff and board members will have their aprons on and the grill will be fired up with some American classics including hot dogs and brats!
Non-Profit Vendor Expo
There are so many incredible non-profit organizations in Michigan's Copper Country, and at this event we will showcase the incredible work they do while giving you a chance to meet some of them.
Activities
There will be a lot to do at the event, including demonstrations from partners, a pop-up farmers market and kids games!
Pop-Up Farmers Market Vendors
Activities & Demonstrations
Raffle Prizes
Some lucky attendees will win big during the inaugural PHF Family BBQ with great prizes such as a kayak, grill and more!
Family-Friendly Activities
We will be showcasing the many recreational opportunities available in Chassell with activities that highlight where our grant funding has gone in the past.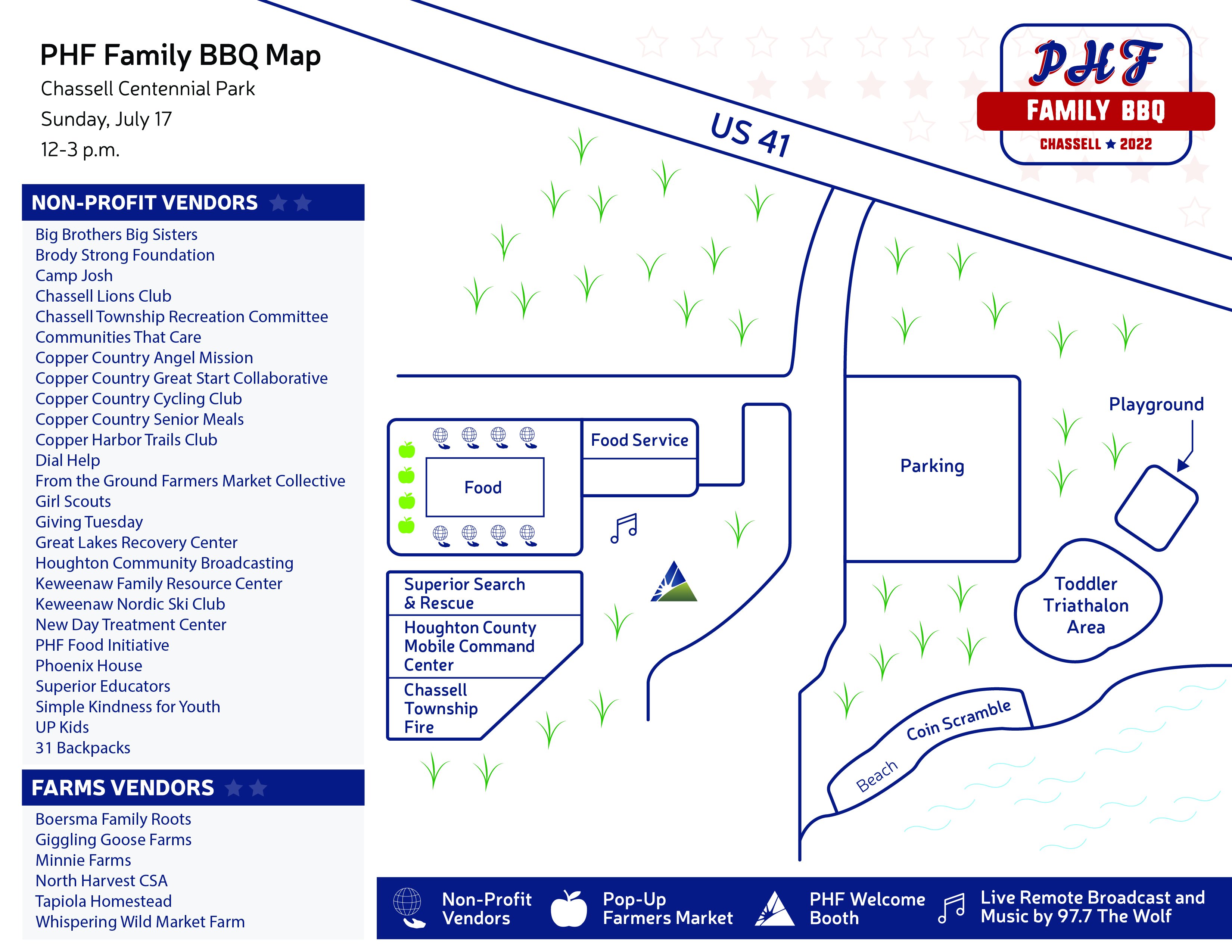 If your non-profit serves Michigan's Copper Country and is interested in being part of the inaugural PHF Family BBQ, we would love to have you! Simply email or call (906-523-5920) us and we'll let you know the details!