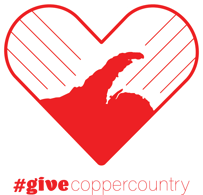 Donations for #GivingTuesday 2022 are Closed
PHF matched $200,000 in community donations
Donations have officially closed for our 2022 #GivingTuesday campaign, #GiveCopperCountry. Each nonprofit will receive a portion of the match equal to the portion of the total amount of donations designated to them during the campaign.

Using the "Donate" button below

Checks mailed to 400 Quincy St; 5th Floor; Hancock, MI 49930.

Checks must be written out to PHF with the nonprofit(s) designated

Cash dropped off in person to the PHF office 400 Quincy St; 5th Floor; Hancock, MI 49930
Meet our Non-Profit Partners
Our partners for the 2022 #GivingTuesday have been chosen. With at least 2 nonprofit organizations servicing the 4 counties of the Copper Country.
Portage Health Foundation (PHF) has aided in more than $1.9 million in donations to local non-profit organizations in the Houghton, Keweenaw, Baraga, and Ontonagon counties through #GivingTuesday. Held annually on the Tuesday after Thanksgiving, #GivingTuesday is a kick-off to the holiday giving season, where individuals can give back to the community and donate to the organizations that mean the most to them.
What to expect during #GivingTuesday
Donations will be open from November 2, 2022 until the day of #GivingTuesday, November 29. Throughout the month leading up to #GivingTuesday, we encourage individuals to learn more about our non-profit partners and to hopefully make a donation to the one(s) they feel are closest to their hearts. #GivingTuesday is more than just about money, though. PHF wants the community to build relationships with these organizations and create long-term partnerships. All proceeds donated before and on #GivingTuesday will be given 100 percent to the non-profits, aiding them to succeed in their missions within the community.
Will my donation be matched?
Yes. All donations made during #GivingTuesday will be matched. Portage Health Foundation is matching dollar-for-dollar up to $200,000. If more than $200,000 is donated, non-profits will receive a portion of the $200,000 equal to the proportion of total donations they brought in. For example, if $500,000 was donated and they brought in $50,000 of that, they would have brought in 10% of the total, and would receive 10% of the match. That would mean $50,000 was donated and PHF is matching with $20,000 in additional funds. Every penny donated to the nonprofits goes to the nonprofits. PHF covers all fundraising expenses, including advertising, staff time and credit card fees.
History of #GivingTuesday
#GivingTuesday is a global day of giving that harnesses the collective power of individuals, communities and organizations to encourage philanthropy and to celebrate generosity worldwide. We call it Put Your Money Where Your Heart Is. This fundraising effort is to help raise awareness, advocate for and help non-profits throughout our four-county community, which includes Baraga, Houghton, Keweenaw and Ontonagon counties.
Through five years we've put $1,914,766.74 into our community's non-profits through $1,225,211.45 in donations, and another $689,555.29 matched by PHF.
Visit these restaurants on November 29 (the day of #GivingTuesday) to ensure your breakfast lunch and dinner are making an impact.
Below are the restaurants and the donation they will be making to #GivingTuesday this November.
Copper Range Depot (Houghton) : 5% of total sales
Gino's (Houghton): $1 per person that is served
Michigan House (Houghton): $2 per person that is served
Syl's Cafe (Ontonagon): 5% of total sales
The Squeeze on Main (Ontonagon): 5% of total sales
Skippers Bar and Grill (Baraga): $1 per person that is served



#GiveCopperCountry Updates
Stay up to day with all of the news about #GivingTuesday
January 19, 2022 - A record $859,136 going to 26 nonprofits for #GivingTuesday
November 26, 2022 - What a difference a day makes, via Daily Mining Gazette
November 25, 2022 - Podcast: Little Brothers Friends of the Elderly Talks Leadership Transition and #GivingTuesday
November 23, 2022 - #GivingTuesday Dining for Donations Meal Guide 2022
November 22, 2022 - Podcast: A new location and a mighty match to inspire #GivingTuesday donors
November 14, 2022 - Creating Safe Space for Domestic Violence Victims with #GivingTuesday

November 10, 2022 -

Angel Mission to use #GivingTuesday funds to help community members

November 10, 2022 -

Podcast: 31 Backpacks and ūnite talk about #GivingTuesday 2022

November 7, 2022 -

Six Ways Your Small Business can Partake in #GivingTuesday

November 4, 2022 -

Here's How to Donate to #GivingTuesday in 2022

November 3, 2022 -

Donations for #GivingTuesday 2022 are Open

October 13, 2022 -

Wanted: Restaurants for Dining for Dollars

October 10, 2022 -

#GivingTuesday has helped Superior Search and Rescue Improve Services and Training

October 6, 2022 -

Meet the 26 Copper Country nonprofits participating in #GivingTuesday

September 8, 2022 -

#GivingTuesday applications are open for nonprofits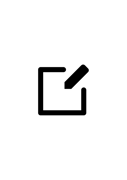 Applications Open
Applications open and non-profits encouraged to apply to be a partner for the 2022 #GivingTuesday season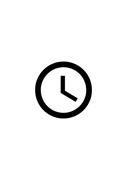 Applications Close
Applications for non-profit organizations will be closed at 11:59 p.m.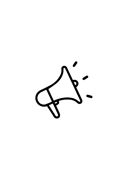 Non-Profit Partners Announced
Our #GivingTuesday 2022 partners will be announced.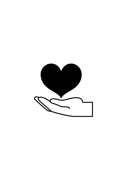 Donations are Live
Donations for #GivingTuesday will be live. This is when the community can start giving back!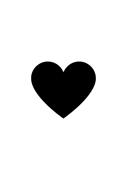 #GivingTuesday
The day of #GivingTuesday! The last day to make donations to a non-profit of your choice.
As #GivingTuesday gets closer we'll post information on this page as well as our social media outlets. You can follow Portage Health Foundation of Facebook, Twitter, Instagram, and LinkedIn. You can also subscribe to our free monthly email newsletter to make sure you don't miss any information about #GivingTuesday!