This summer Portage Health Foundation (PHF) will have a couple extra folks around the office with Ally Ronis and Lucy Campbell joining the team as interns. They are implementing strategies related to the PHF Food Initiative.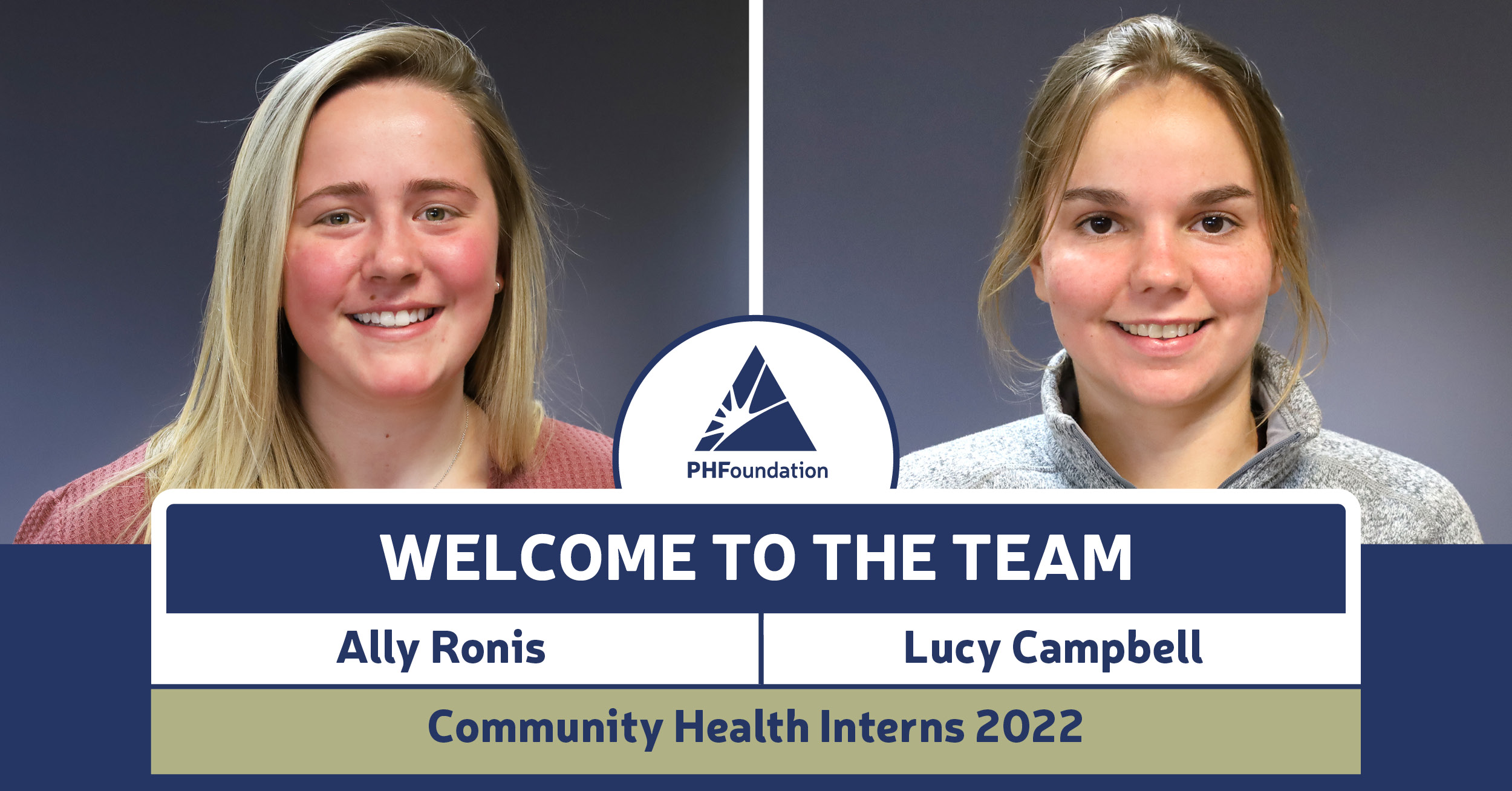 "Throughout the application process and now their first couple of weeks on the job these two have been incredible to work with," Director of Community Health Dr. Michelle Seguin said. "This summer they're going to be working hand-in-hand with us as we look to improve the health of our community by improving our community's food systems."
Ronis is from Lake Linden and a graduate of Houghton High School. She's transferring to Finlandia University this fall where she will be studying Healthcare Management and enrolling in the Physical Therapist Assistant program.
"This internship will be a great opportunity for me to gain some new experiences and give back to this community that I am proud to call home," said Ronis. "I love it here and am excited to explore the programs Portage Health Foundation has."
Campbell is a second-year pre-med student at Michigan Technological University. She is from Superior, Wisconsin and has been vacationing in Michigan's Keweenaw Peninsula for years.
"I love the immense outdoor activities available here," said Campbell, who will also work at the Outdoor Adventures Program at Michigan Tech this summer. "I've been coming up here to Nordic ski and bike for the past few years, and I'm excited for this internship because it will help me become more of a part of this community. PHF does a great job of having a positive impact on the community, and I want to be part of that."
They will help with implementation of the foundation's Collective CSA Program, coordinate a special project with community partners and be part of the day-to-day operations at the foundation's office in Hancock. To follow their work this summer, subscribe to the PHF monthly email newsletter or follow Portage Health Foundation on Instagram, Facebook or Twitter.