The Portage Health Foundation (PHF)'s annual report from Fiscal Year 2020 was recently released. Over the coming weeks a series of feature articles from the publication will be posted on the PHF website. You can see a PDF of the full report at phfgive.org/transparency. If you'd like a copy of this report mailed to you, email communications@phfgive.org.
Simply put, food is life. And for families in the Western Upper Peninsula of Michigan, food insecurity is a widespread and growing problem, especially for children. General food insecurity in the four-county community served by Portage Health Foundation affects as many as 21.2 percent of families, and tops at 32 percent for children, according to data published in October 2020 by Feeding America West Michigan.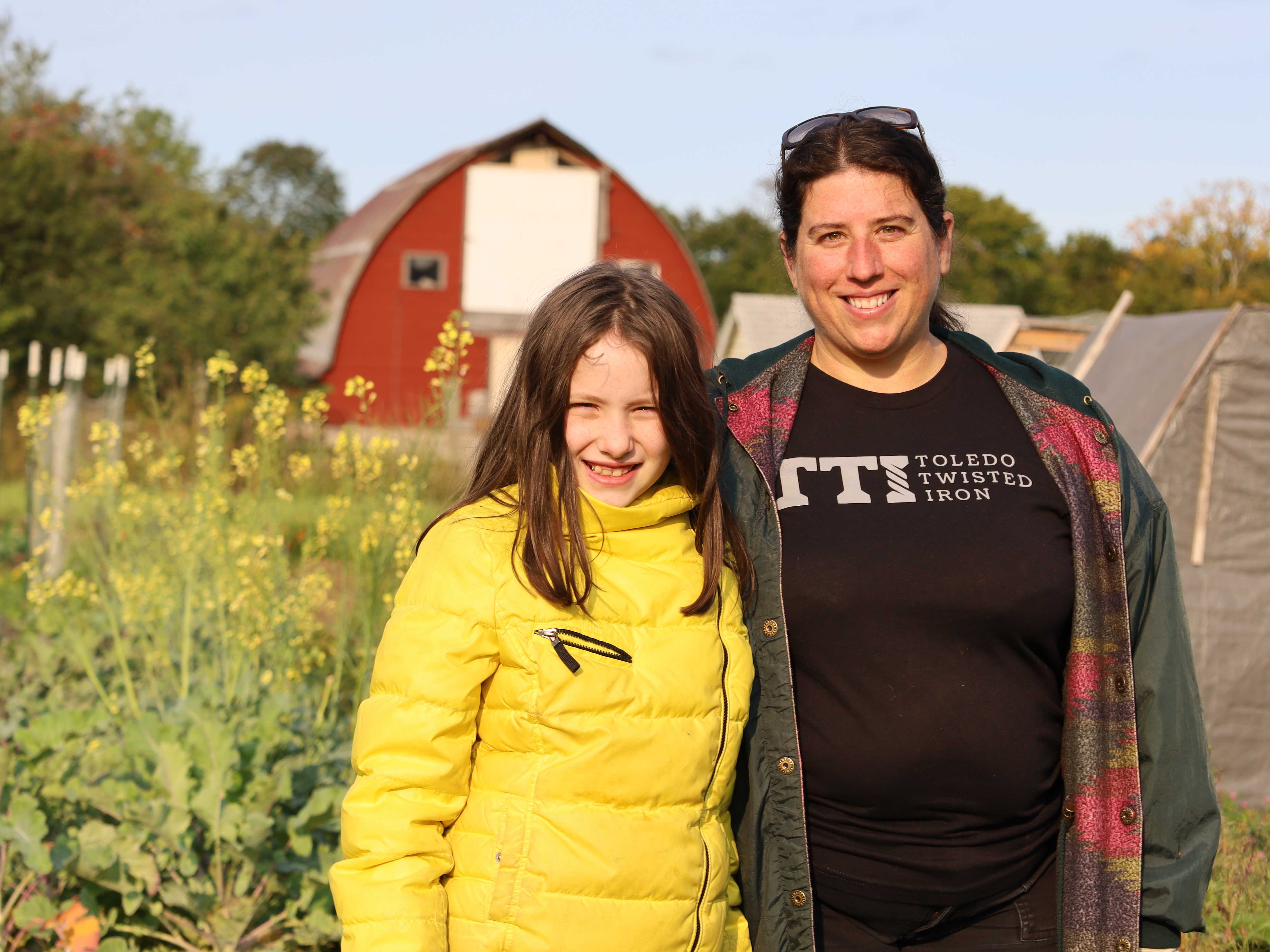 With the Food Initiative, PHF is trying to spark broad change and build a culture around food and health.
"We're coming from a place of abundance," explained Michelle Seguin, MD, Director of Community Health at the Portage Health Foundation since 2019. "It's important to celebrate the people, resources, and knowledge in our region as we build community resilience and work together to reduce stigma."
The conversation around food is one PHF has been interested in for a number of years, and the organization has accelerated its outreach programming with a number of new initiatives. To help with this, in May 2020 Meghan Jaszczak, RD, joined PHF as Community Health Educator. A registered dietitian, Jaszczak is working closely with Dr. Seguin to expand Food Initiative outreach activities.
"We are trying to make it truly simpler for individuals to improve their quality of life through nutrition," Jaszczak said. "Generally speaking, when people have access to healthy foods, set realistic goals, and stick to healthy habits they tend to feel more energized and are better able to engage in the activities they enjoy. I think that it's really encouraging to see that out in the community and to be a part of that change."
In general terms, food is one of the biggest influencers and drivers of health, Seguin said. And that healthy eating can influence a ripple effect: improving one person's health and quality of life leads to the health of a home, which leads to the health of workplaces and schools, and ultimately leads to the health of the entire community.
"I feel there's an opportunity to shift the needle in terms of individual and community health," Dr. Seguin added. "Food connects us and unites us, in addition to providing our vital nutrients. And investment in our local food system provides critical access to nutritious food while also supporting our local economy."
The foundation is approaching its Food Initiative with a comprehensive, collaborative multi-sector approach, with the overall strategic goal of reducing hunger and poor nutrition in our communities.
"Our aim is improving regional, long-term access to nutritious, affordable, culturally appropriate food for all," Seguin said. "In doing so, we hope to cultivate a food culture and environment which supports an active, healthy lifestyle."
"We're really digging into all of the different layers and implementing these programs very intentionally," added Jaszczak. "Our intent is that it will grow and have multiple positive effects on the areas we're prioritizing."
The Food Initiative relies on the wide representation of many community sectors, from municipalities, the health department, hospitals, and family services organizations to the tribal community, the academic community, agriculture, and many other individuals and non-profit groups.
The foundation is a member of the transdisciplinary Western UP Food Systems Collaborative, which acts as a hub for the Food Initiative, providing connections within the regional agricultural community. As members of the collaborative, the foundation contributes to health and nutrition education and outreach, as well as funding.
"This work takes time and relationships," Seguin emphasized. "Even in our small community, we have opportunities for very robust collaborations, which I think has helped us amplify our response."
The PHF Food Initiative is now fully underway, but the journey has a long way to go. You can follow along with it by going to phfgive.org/food. While there, subscribe to our quarterly Food Initiative email.
Making a difference...
Below is an overview of a few of the projects we've been invested in recently.
Collective CSA: Through collaborations with area non-profit service organizations, health systems and local family farms the Collective CSA program introduced 20 Baraga and Houghton County families (including 54 children) to Community Supported Agriculture (CSA). For 12 weeks, each family received a box of local produce, recipe cards and informational handouts. All participants reported that eating the local produce helped improve their health and/or a family member's health, among many other positive findings. Read the 2020 Collective CSA Report.
Double Up Food Bucks: The Calumet Farmer's Market became a local Supplemental Nutrition Assistance Program (SNAP) program site last summer, and PHF helped them institute a token system for easier use of the Double Up Food Bucks, a SNAP program that encourages healthy eating. For every dollar a SNAP patron spends at the market (or a store), they receive a one dollar token in Food Bucks to purchase fresh Michigan produce.The token system contributed to a 700 percent increase in the use of SNAP matching dollars at the market.
Print Materials: A fun, colorful series of healthy recipe cards and information cards featuring locally grown foods. Look for them at area farmers' markets and keep a close eye for recipes created by chefs in our community.
Biblio Bistro: A series of popular online cooking videos produced in partnership with Portage Lake District Library. Chef Michael (Stanitis) and Dietitian Meghan (Jaszczak) are hosts of these fun videos that feature easy-to-make recipes using Keweenaw produce. Download PDFs of Print Materials.
Community Garden RFP: Grants were awarded to enhance current community gardens or build new garden infrastructure in the four-county area. Outcomes included new access to fresh produce, new opportunities for education, and the creation of shared green spaces that foster social connection and physical activity.
Farmers' Market RFP: Funds to help build market capacity, help them attain needed materials for safely navigating the pandemic and provide training for farmers' market managers through the Michigan Farmers' Market Association.