CLK Elementary Named a National Showcase School by Capturing Kids' Hearts
In April Capturing Kids' Hearts announced a select group of campuses received the Capturing Kids' Hearts (CKH) National Showcase Schools award for the 2020-2021 school year, and this year that included CLK Elementary!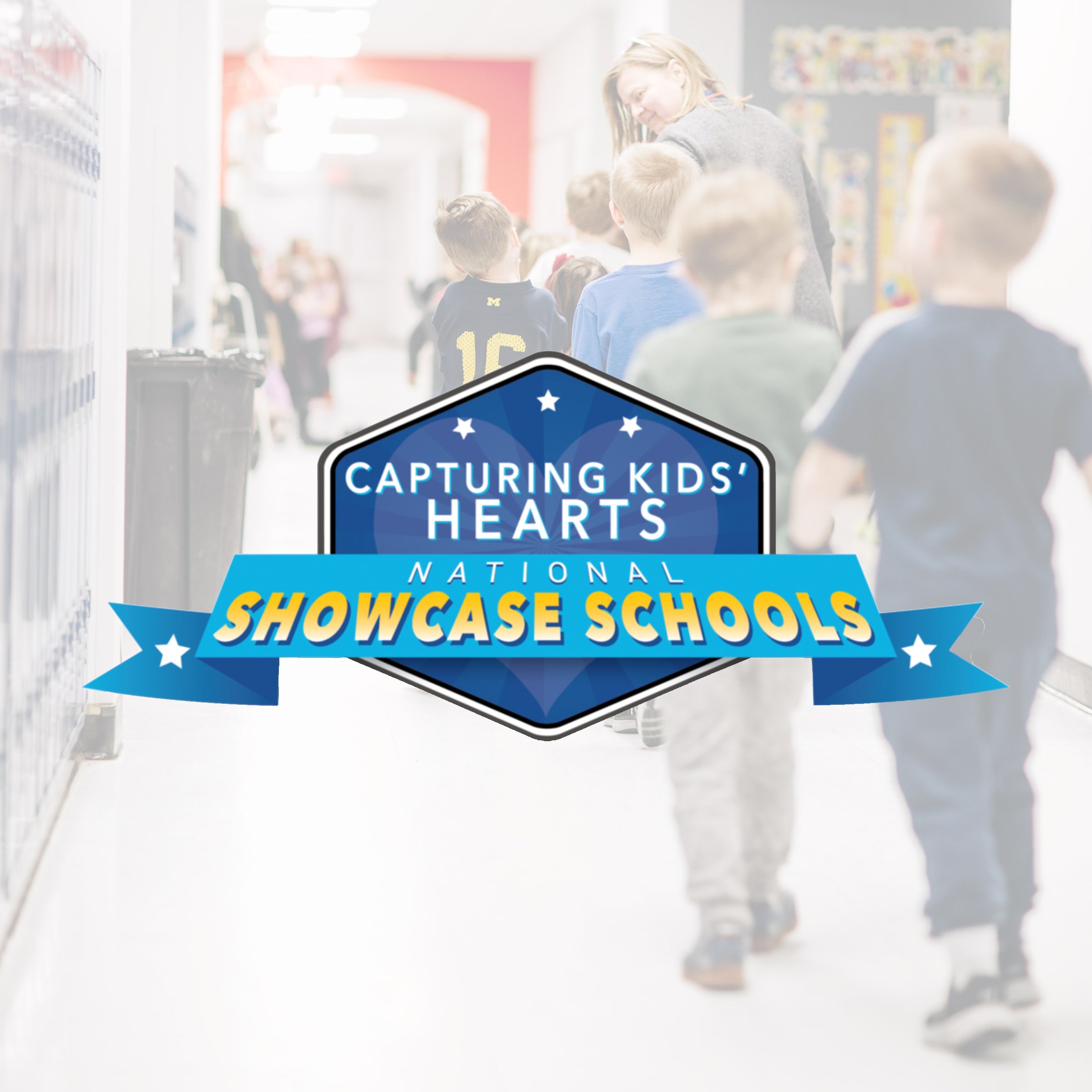 National Showcase Schools are chosen annually through a rigorous selection process that includes measuring key performance indicators, gathering campus data, and surveying staff and students. The results represent the implementation of CKH processes as well as the culture and climate on each campus.

"This is quite the honor for our school, and is a testament to the incredible work our teachers and support staff have put in since we started this process in 2019," Principal Matt Hampton said. "The Capturing Kids' Hearts program has not only enhanced our relationships with students and families, but with colleagues as well. One CLK Elementary staff member has stated it best as 'We are capturing peoples' hearts.'"

The school is the only one in the Upper Peninsula of Michigan to earn the recognition.

"It has been a roller coaster of a year for students and teachers but, despite the challenges, our National Showcase Schools have demonstrated what it looks like to consistently implement Capturing Kids' Hearts processes," Capturing Kids' Hearts wrote in their announcement of 2021 winners. "Our National Showcase School awardees have found unique ways to continue to build positive learning environments where students are excited to attend, whether virtually or in person."

For the past two years, the Public Schools of Calumet, Laurium and Keweenaw have been working with the Flippen Group, the company running Capturing Kids' Hearts, to continue their journey of becoming trauma informed. Through generous grants provided by Portage Health Foundation, their vision has become a reality at CLK Elementary. Throughout this process CLK has acquired three therapy dogs, started a Handle with Care Program with local police and had trauma specialists speak to staff about the effects of trauma.

The program's basic premise is educators need to put their students and relationships with them at the forefront of everything they do. When you walk the halls of CLK, here are some Capturing Kids' Hearts pieces you may notice:
Adults greeting all staff and students.
Social Contracts in all classrooms that are like classroom constitutions. They define the expected behaviors of how students treat each other, treat our teachers, and handle conflict. These are created as a group, with input from all students.
Good things sharing being done to begin conversations by telling those around you something good.
Lifting each other up with kindness through affirmations.
Students and staff use non-verbal signals to "check" one another if they aren't following the Social Contract. This isn't to get them in trouble, but to help them turn their behavior around so they don't get in trouble. Once a student is checked, they give a thumbs up to let the other person know they received the message.
More Quotes from Administration and Staff at CLK Elementary
Below are more quotes about the experiences the school has had with Capturing Kids' Hearts.
"At CLK Elementary our staff is dedicated to capture each and every kid's heart that walks through our door. We strive to make personal connections and unlock our students' hearts so they will open up their minds for learning. In building these relationships we have created a school community that celebrates each child and embraces the gifts they bring to CLK." - Julie Giachino, Assistant Principal - CLK Elementary
"MODEL GREATNESS - There isn't a day that goes by at work where I don't think about this phrase. Such a valuable lesson for the students we work with!" - Darren Kinnunen, Social Worker - CLK Elementary
"Capturing Kids' Hearts has allowed me to build stronger bonds with each of my students and create a sense of community and teamwork within my classroom." - Terra Parks, Kindergarten Teacher - CLK Elementary
"Capturing Kids' Hearts has helped me build a self-managing classroom where students hold themselves and their peers accountable. Having a sense of student ownership in the classroom has been a game changer in creating a positive classroom environment and building class community." - Tristan Baranowski, Fifth Grade Teacher - CLK Elementary
"Capturing Kids' Hearts is a philosophy I have always believed in. It means a lot to me that our elementary school is a "Capturing Kids' Hearts" school. Capturing a child's heart, letting them know you care, is essential. Having that rapport with your students and your students having that rapport with you creates an environment in which students will learn as much as they can in a safe, respectful environment." - Amy Hakala, Fifth Grade Teacher - CLK Elementary
"Capturing Kids' Hearts has totally changed the focus and atmosphere of our building. Building relationships with the children and working from there to address any kind of behaviors or negatives has been a game changer. Incorporating Kings Time with the Capturing Kids' Hearts format has really been bringing out the positives in our students. For our staff, remembering the person first and employee second has made really positive changes in our staff and capturing their hearts too." - Kara Galbraith, Administrative Assistant - CLK Elementary