CLK Elementary Once Again Named a National Showcase School by Capturing Kids' Hearts
Capturing Kids' Hearts announced in May that CLK Elementary School is one of 378 schools to be recognized as a 2021-22 Capturing Kids' Hearts National Showcase School. This is the second straight year the elementary school in Calumet has received this recognition.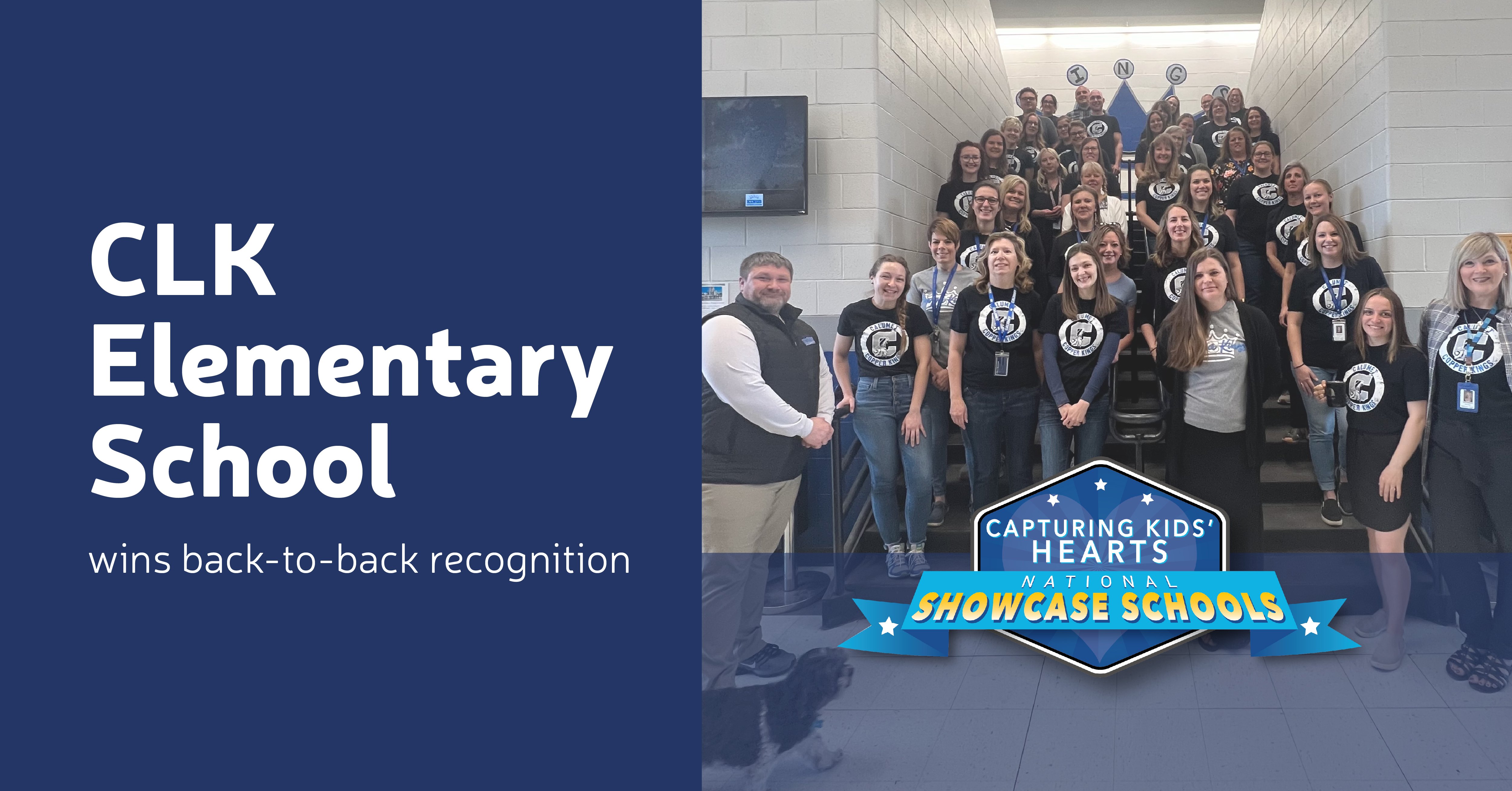 "Back-to-back recognition is a direct reflection on our amazing staff," CLK Elementary Assistant Principal Julie Giachino said. "They make a difference every day for our students. At the end of the day, we know our students will forget what we said, our students will forget what we did, but our students will never forget how we made them feel. Our staff capitalizes on building positive relationships to create a learning community where students and staff want to be. We are proud of who we are and what we do."
National Showcase Schools are chosen annually through a rigorous selection process that includes measuring key performance indicators, gathering campus data, and surveying staff and students. The results represent the implementation of CKH processes as well as the culture and climate on each campus. Capturing Kids' Hearts celebrates campuses where educators are exceeding expectations and creating an environment where students feel safe, connected, and eager to learn.
In total 1,700 schools across the country submitted data for this recognition. Of the nearly 400 that were recognized, only 23 were from the State of Michigan and CLK Elementary is the only one in the Upper Peninsula.
For the past three years, the Public Schools of Calumet, Laurium and Keweenaw have been working with the Flippen Group, the company running Capturing Kids' Hearts, to continue their journey of becoming trauma-informed. Through grants provided by Portage Health Foundation, their vision has become a reality at CLK Elementary. Throughout this process, the district has acquired several therapy dogs, started a Handle with Care Program with local police and had trauma specialists speak to staff about the effects of trauma.
Capturing Kids' Hearts was also made available to every public school in Baraga, Houghton, Keweenaw and Ontonagon with nearly every district participating in at least one session of the training over the last two years. Learn more about Capturing Kids Hearts by watching a video Portage Health Foundation released in December 2021.