Donations being accepted now
The Portage Health Foundation Board of Directors has approved the creation of the COVID-19 Community Recovery Fund, a restricted fund that will be maintained for the purpose of mobilizing resources for the citizens of Baraga, Houghton, Keweenaw and Ontonagon counties in response to the ongoing public health crisis. Donations are being accepted now.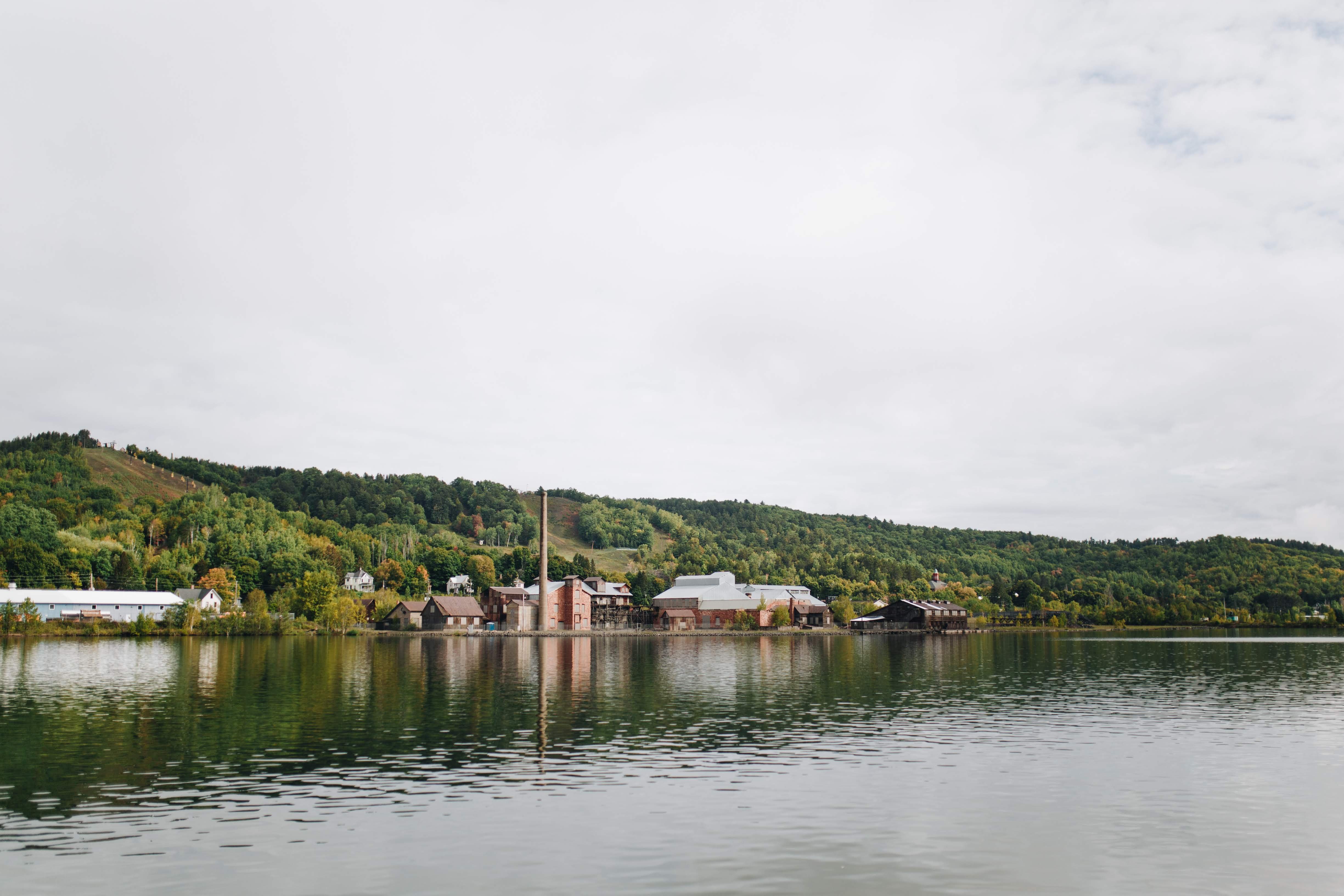 "The most recent announcements relative to the COVID-19 pandemic have already demonstrated a strong influence on our rural community," said Bernadette Yeoman-Ouellette, Chairperson of the PHF Board. "There is still much uncertainty and unknown for our community, but one thing we know for sure is that our friends and neighbors will need assistance to recover from the health and financial implications of this event. Many of our partners and donors who are concerned about the long-term impact of this historical health event are wondering what they can do, and where they can place a contribution to be used to help those in need."
Portage Health Foundation will receive, record, hold and disperse all monies contributed to this restricted fund in a manner and purpose that is deemed appropriate by the Board of Directors with input from PHF's community partners, stakeholders and municipal leadership. Application information for funding support will be announced as more details of needed response are available.
"Since the situation has become more serious, we've been communicating with many of our four-county community's non-profit organizations, governmental agencies and healthcare providers to investigate how we can best support them and our community." Executive Director Kevin Store said. "This new restricted fund has been established to help accomplish this purpose."
Over the last week, Portage Health Foundation has provided financial support to 31 Backpacks ($5,000), Copper Country Senior Meals ($2,250) and is working to address needs that present themselves through our network of community partners in other communities. (see a full list of COVID-related expenses by PHF)
All monies contributed to this restricted fund will be used for the distribution of health and humanitarian relief to residents and non-profit organizations serving the vulnerable citizens within the four-county community that PHF serves. Considering the declaration of this health crisis as a Federal Disaster, distribution of the monies will be used to help offset non-federally covered expenses for municipalities, citizens and other relief efforts as determined appropriate by the Board of Directors with input of the aforementioned stakeholders.

Contributions can made online at phfgive.org, or mailed to Portage Health Foundation, 400 Quincy Street, Hancock, Michigan 49930. Donors are asked to please follow the online instructions and put COVID-19 Community Recovery Fund in the comments section of your contribution so it can be properly recorded and allocated to appropriate relief efforts. If sending a check, please put COVID-19 Recovery in the memo line.
---
Media Coverage
Audio/Video
Interview by Todd VanDyke with Kevin Store on K-Bear 102.3 on March 25, 2020
Articles
---
Frequently Asked Questions
My organization is interested in resources from this Fund. How can we be considered?
Portage Health Foundation will announce the process for requesting funding from the COVID-19 Community Recovery Fund as capital is raised. However, it should be noted that this fund is designed to make grants to 501(c)3 non-profit organizations, schools, churches, government entities and groups fiscally sponsored by a 501(c)3 organizations responding to the spread of COVID-19 in our community.
I am an individual affected by the COVID-19 situation. Can I apply for assistance from this Fund?
Portage Health Foundation recognizes the COVID-19 pandemic is having and will continue to have a significant impact on individuals and families in Baraga, Houghton, Keweenaw and Ontonagon counties. PHF will work to distribute financial resources as quickly as possible to community-based organizations that are directly supporting local families and residents who are most affected. Unfortunately, we cannot offer direct funds to individuals at this time.
This funding opportunity is intended to fill needs that are currently not being addressed through federal, state and local governmental resources. While grants cannot be made directly to individuals and families, critical resources will be awarded to those organizations that directly support our friends and neighbors in need.
May I target my donation to a specific organization?
To ensure our ability to share resources as quickly as possible, we are asking our donors to not restrict their support to an individual grantee or community. This event impacts us all and we will work with community partners to put the resources where it is best needed. If you have a specific organization you would like to support, we encourage you to give directly to that organization.
Should I give to this Fund instead of making other donations?
No. The COVID-19 Community Recovery Fund is not intended to be the only vehicle to give funds to nonprofits working at the frontlines of the COVID-19 outbreak. However, we are committed and obliged to putting 100 percent of funds donated directly back into the community's recovery efforts. You are encouraged to give directly to organizations you may have supported in the past or nonprofits you know are addressing needs in your community. This fund is another vehicle through which those needs will be addressed and you can be assured that the receipt and accounting of funds, as well as the redistribution, will be done with integrity.
Is there a geographic focus for this fund?
Portage Health Foundation serves Baraga, Houghton, Keweenaw and Ontonagon counties in Michigan. Donors seeking to support organizations outside of that geographic area are encouraged to make direct gifts to those communities. If a you need assistance identifying a vetted recipient in an alternative community, please feel to contact us at (906) 523-5920 or info@phfgive.org.
When will you announce funding decisions?
We expect grants from this COVID-19 Community Recovery Fund will be made on a rolling basis, beginning as soon as funds are made available and priority needs are identified.