PHF Matching up to $200,000 in Community Donations
Donations have officially opened for Portage Health Foundation's (PHF) 2022 #GivingTuesday campaign, #GiveCopperCountry. #GivingTuesday encourages the Copper Country to "put their money where their heart is" and embrace the season of giving. This year PHF is matching up to $200,000 in donations to 26 nonprofits that serve Baraga, Houghton, Keweenaw and Ontonagon counties.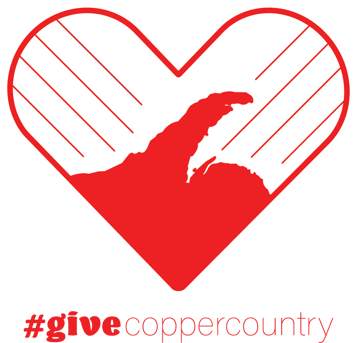 This year's nonprofits are Unitē Mental Health and Wellness, Swedetown Trails Club, Superior Search & Rescue, Simple Kindness for Youth, Ripple Recovery Residence - Great Lakes Recovery Centers Foundation, Ontonagon County Cancer Association, Omega House, Little Brothers Friends of the Elderly, Keweenaw Random Acts of Community Kindness, Keweenaw Nordic Ski Club, Keweenaw Family Resource Center, Friends of Porcupine Mountain Wilderness State Park, Dial Help, Dan Schmitt Gift of Music, Copper Country Senior Meals, Copper Country Junior Hockey Association, Copper Harbor Trails Club, Copper Country Habitat for Humanity, Copper Country Angel Mission, Camp Josh, Bootjack Fire & Rescue Foundation, Big Brothers Big Sisters of the Western UP - U.P. Kids, Barbara Kettle Gundlach Shelter Home, Baraga County Shelter Home, Ahmeek Village Volunteer Fire and Rescue, and 31 Backpacks.
Donations can be made at phfgive.org/givingtuesday through 11:59 p.m. on November 29. While there, visitors can learn more about each of the 26 nonprofit organizations. Donations can also be mailed to 400 Quincy St; 5th Floor; Hancock, MI 49930. Checks must be written out to PHF with the nonprofit(s) designated. Stock transfers are also accepted, email info@phfgive.org or call (906)523-5920 with questions.