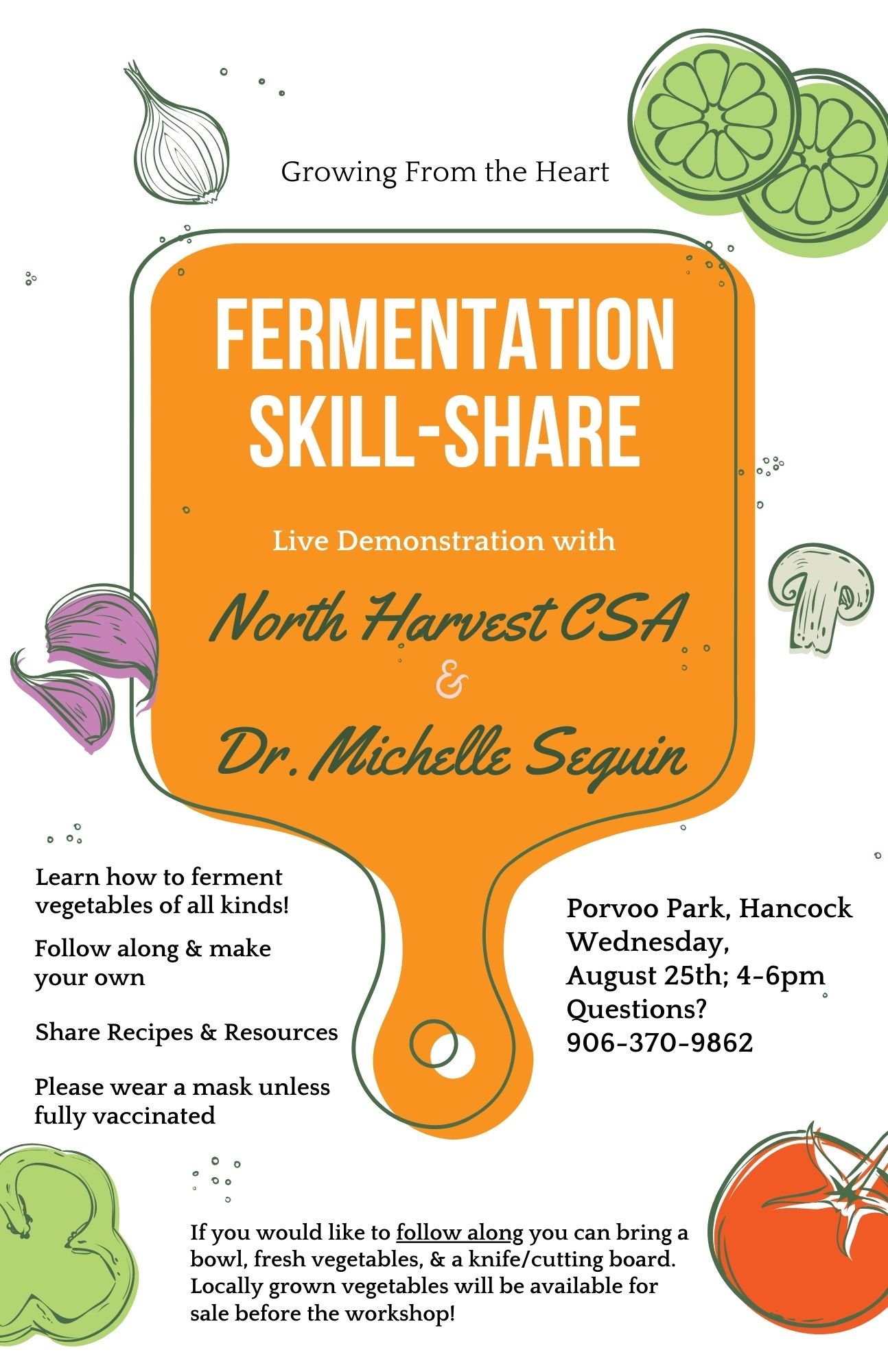 The next Growing from the Heart event will feature a demonstration and skill-share focused on fermentation with hosts North Harvest CSA and Portage Health Foundation's Director of Community Health Dr. Michelle Seguin. The event is from 4 to 6 p.m. on Wednesday, August 25 at Porvoo Park in Hancock.s
Attendees will learn how to ferment vegetables of all kinds, and share recipes and resources. Those who want to follow along are invited to bring a bowl, fresh vegetables, a knife and cutting board. Unvaccinated attendees are requested to wear masks.
Fresh vegetables from North Harvest will be available for sale right before the event. The event is free and open to the public. No RSVP is required. Learn more about Growing from the Heart on the Western UP Food Systems Collaborative website.