Portage Health Foundation matching up to $200,000 in donations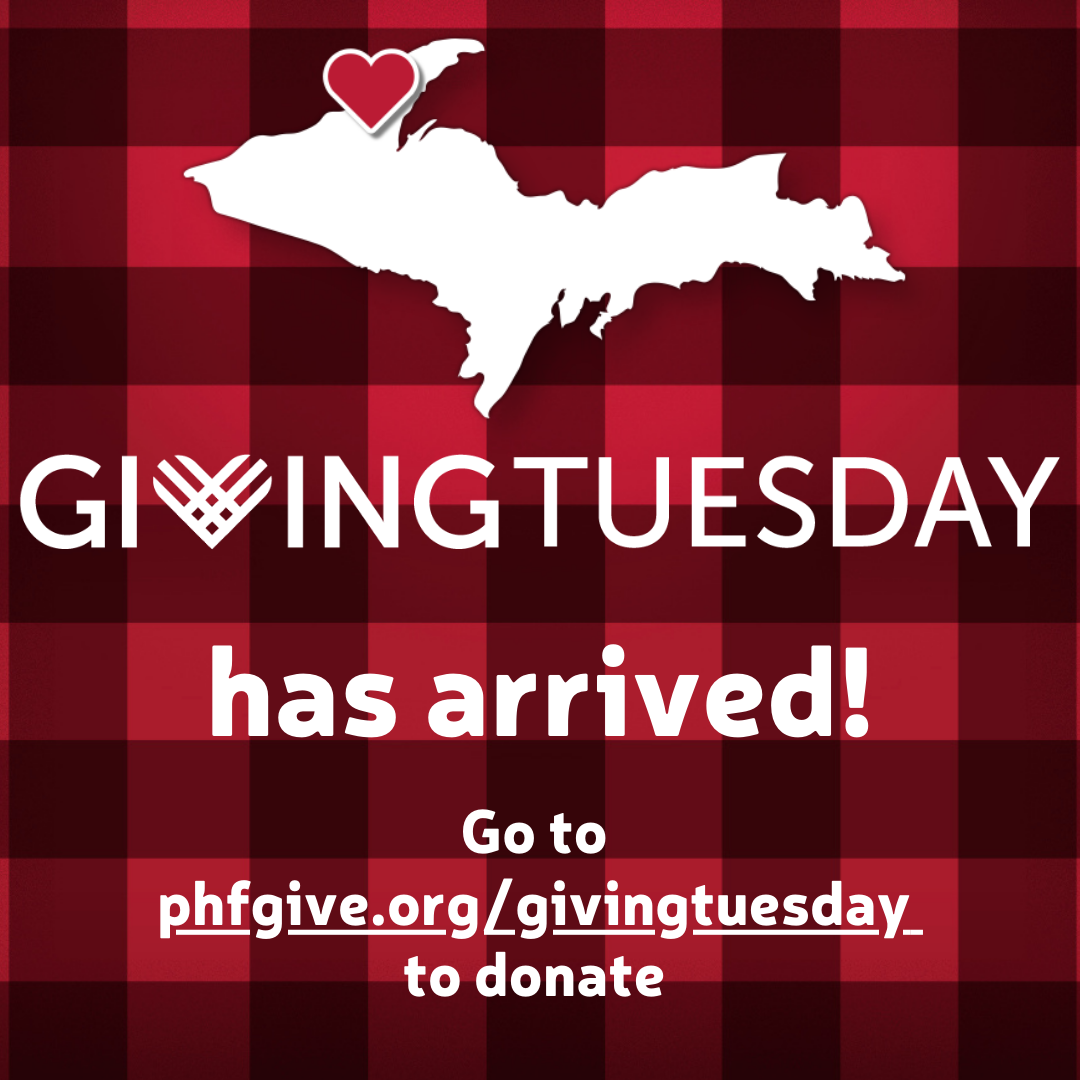 The season of giving has officially arrived with Giving Tuesday! In Michigan's Copper Country that means the fourth annual Portage Health Foundation (PHF) campaign to "Put Your Money Where Your Heart Is" is ready! This year PHF is matching up to $200,000 in donations to 18 non-profits that serve Baraga, Houghton, Keweenaw and/or Ontonagon counties.
This year's non profits are Swedetown Trails Club, Superior Search & Rescue, Simple Kindness for Youth (SKY), Ontonagon County Cancer Association, Omega House, Little Brothers Friends of the Elderly, Keweenaw Random Acts of Community Kindness, Keweenaw Family Resource Center, Friends of Porcupine Mountains Wilderness State Park, Dial Help, Dan Schmitt Gift of Music, Copper Harbor Trails Club, Copper Country Senior Meals, Big Brothers Big Sisters, Barbara Kettle Gundlach Shelter Home for Abused Women, Baraga County Shelter Home, Ahmeek Village Volunteer Fire & Rescue Department, and 31 Backpacks.
Donations can be made at phfgive.org/givingtuesday through 11:59 p.m tonight. While there, visitors can find links to listen to PHF Podcast interviews with most of the non-profits and find other links to learn more about the incredible 18 organizations.