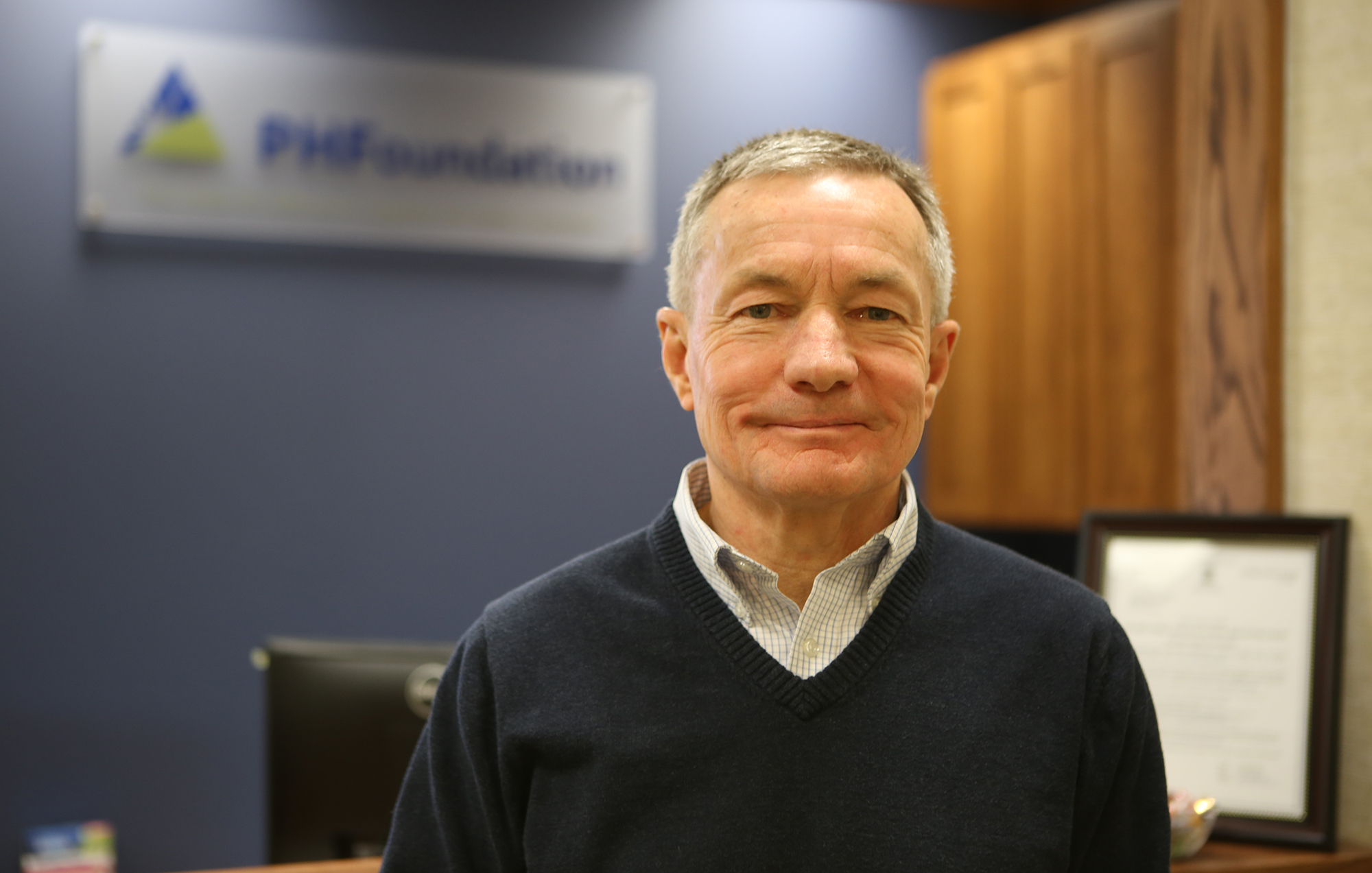 Coming in with more than 40 years of relevant experience, Guy St. Germain, MPA, has joined the Portage Health Foundation Board of Directors.

"Guy is one of the first community stakeholders I met with when we transitioned the foundation in 2013," said Kevin Store, executive director at Portage Health Foundation. "He left an indelible impression on me at that time and I am excited to have someone with his experience, objectivity and genuine desire to see our community succeed on the Board of Directors. It's expected that he will apply a high level of engagement as a member of our governance."

His career arc is a perfect fit for this role. He worked as a first responder for Mercy EMS for 25 years, spent 24 years administering Western Upper Peninsula Health Department and served on many community boards that focused on improving the health or life of the copper country community.

"Portage Health Foundation has intrigued me from its inception," said St. Germain. "A unique creature of Michigan law, this foundation began with significant resources pledged solely to work toward improved health in the community. This gives an unusual opportunity to the four-county area which few similar, rural communities enjoy."

The foundation has already enjoyed having St. Germain on its Grants Committee for more than two years. That time has allowed him to truly understand what makes the foundation tick.

"What impressed me most about the foundation is what sets it apart from other philanthropic entities: its vision and drive," said St. Germain. "I have come to understand the PHF philosophy, and the drive of the board and staff to be a profound force for change in the community. PHF does more than distribute funds. Crucially, it employs its strategic outlook and philanthropic depth to drive new collaborations in the community and leverage the power of the community to achieve transformative change. PHF aims to do more than write checks, even more than nurture better personal health. It wants to set the tone and conditions which will lead to improved health for the community as a whole. It is the guidepost for transformation in our community."

St. Germain was officially voted into this new position during the Board of Directors December 2019 meeting. He will continue serving on the Grants Committee. In early 2020, PHF was saddened to hear that longtime board member Dr. Terry Kinzel resigned from his position. Dr. Kinzel served the foundation since its inception in 1990.