Cultivating a healthier future for the community in which she grew up inspired Meghan Jaszczak, RD, to join Portage Health Foundation as the organization's first Community Health Educator.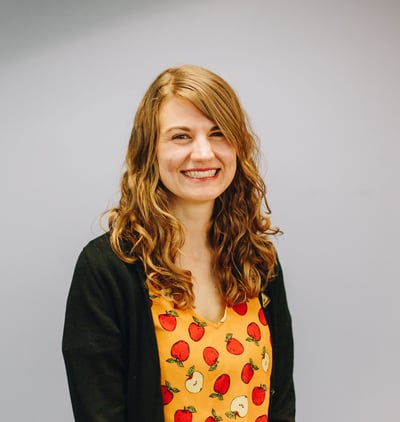 "I'm a big-picture person," said Jaszczak. "I'm eager to work together with our local organizations to help widen the path toward healthier foods and lifestyles for our community. The potential for healthier cultural and systematic changes in our community is enormous, and I look forward to the challenge and privilege of helping support these changes."

Jaszczak spent the last three years at UP Health System - Portage as a clinical dietitian after a short stint at Aspirus Keweenaw. Having information on how our local healthcare system works will be important to her success in helping people improve their overall health and reduce their risk of chronic health problems.

One of Jaszczak's first projects will involve a partnership with the Portage Lake District Library to bring Biblio Bistro back for a second season. Biblio Bistro is a quick, easy and informative cooking series highlighting nutritious local produce you can find at local Farmer's Markets. Biblio Bistro will be available virtually throughout the summer market season, with recipes and shopping lists provided for those who want to try to replicate the cooking demos at home.

"We are thrilled to have Meghan join our team," said Dr. Michelle Seguin, Director of Community Health. "As we look to expand and enhance community health outreach with an emphasis on food and nutrition, Meghan's knowledge and passion for community-based health education will be invaluable."

Meghan Jaszczak, RD, is a Houghton native who graduated from Michigan State University with a bachelor's degree in Dietetics. She can be reached via email at mjaszczak@phfgive.org.