Kelly Bedner has high hopes for her career as a healthcare administrator, and she's already proven she has the work ethic to overcome any obstacles that will be thrown her way.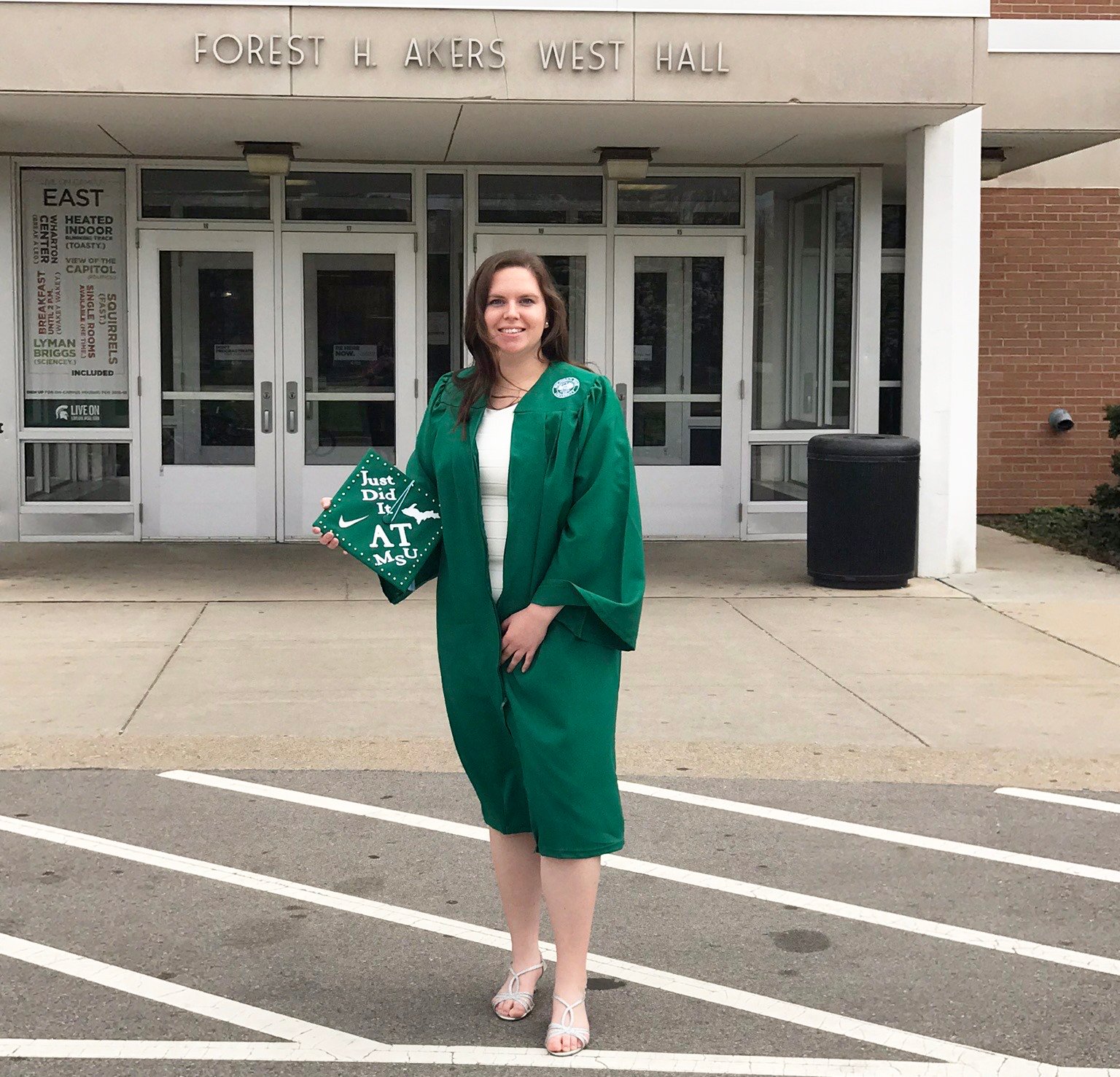 "Since I graduated high school I had to put a lot more work and effort into my school work than many of my peers who had AP classes, took college courses while at their high school or had a lot of healthcare-specific classes while in high school," said Bedner, a graduate of Baraga High School. "Compared to many of my classmates at Michigan State, I probably put in double the work."
All that hard work paid off. She graduated with honors with a 3.72 grade point average. She went into the real world with her degree in athletic training and quickly landed a job at Mendelson Kornblum Physical Therapy in Warren. After a year in the industry, she decided it was time to continue her education. She enrolled in the Master of Public Health in Population and Health Sciences program at the University of Michigan.
The new challenge has come with its own setbacks. In November of last year Bedner's father passed away.
"I was working full-time and doing my masters, while dealing with the loss of a loved one," she said. "My determination and strive to succeed in my academics clearly presented itself. I put a lot of hard work in my first year, and I'm ready to do it all over again for my second year."
Bedner loves to lead
Despite the unimaginable personal hardship, she managed to pull off an impressive 3.88 grade point average. A tremendous accomplishment, and maybe a telling sign that an administrative path is the right one for her.
"I like working with patients, but I also enjoy the documentation and compliance side of healthcare," Bedner said. "Unlike many of my co-workers, I quickly realized I would love to work behind the scenes."
Bedner could see herself working at a children's hospital or clinic, leading a team of people providing excellent care.
"I admire the people I've talked to who run hospitals and clinics," she said. "I like to be a leader, and envision myself at a good company with a good staff who look up to me."
Bedner's learning at the University of Michigan has come from some impressive faculty. One of them serves on a statewide committee that's advising the state's public health response to the COVID-19 pandemic.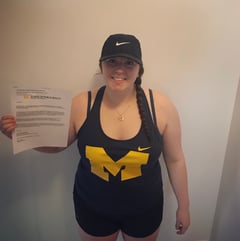 "We actually saw the PowerPoints they were working on," Bedner said. "For the class we were supposed to be working on a different project, but she let us change and focus on COVID-19. It changed the curriculum a lot."
Some of the work she and her classmates did made it to government officials to help them better understand the situation in front of them. It was quite the learning experience for someone just getting started in the public health world.
"Public health is something people think is laid back, but when a pandemic like this is going on it's a stressful time," said Bedner. "They need to be on top of all of it all the time to make sure people are safe and protocols are followed. It's a fast-paced job, but the public now realizes how important these people are."
Jim Bogan Health Administration Scholarship
Last summer Bedner learned she had received the $5,000 Jim Bogan Health Administration Scholarship from the Portage Health Foundation. This is specifically designed for students like her enrolled in a master's level program interested in a career in healthcare.

"It's nice for these small communities to have options like this," said Bedner. "Seeing your student loan debt move up is scary. You don't know how much you'll be making when you graduate. I'm forever grateful that I received this."
Applications are currently open for the 2020 Jim Bogan Health Administration Scholarship. Any student from Baraga, Houghton, Keweenaw or Ontonagon counties that is enrolled in a master's level program focused in healthcare administration is invited to apply. That could include Master's in Business Administration, Master's in Public Health, Master's in Health Administration, Master's in Public Administration, Master's in Non-profit Administration. Application details can be found at phfgive.org/boganscholarship.