Creating a legacy for a better future in Ontonagon
In late 2020 Kip and Trisha McIntyre had an idea. They wanted to give back to the community by helping local high school graduates better themselves. They wanted to make a long-term impact, but also start providing help as soon as possible. A couple phone calls and a meeting with Portage Health Foundation (PHF), and the McIntyre Family Scholarship was created. Weeks later, applications were opened, and, in the spring of 2021, two students received scholarships.
"It's really impressive it's taken shape this quick," said Trisha. "By the time we were done talking (with PHF), it really felt like this wasn't just something we were talking about, it was something we could do."
The scholarships are for $2,000 each. Every year two graduates of Ontonagon Area High School will receive the awards. The students must be intending to be enrolled in a certificate program or an associate degree in a skilled trades or career technical education program.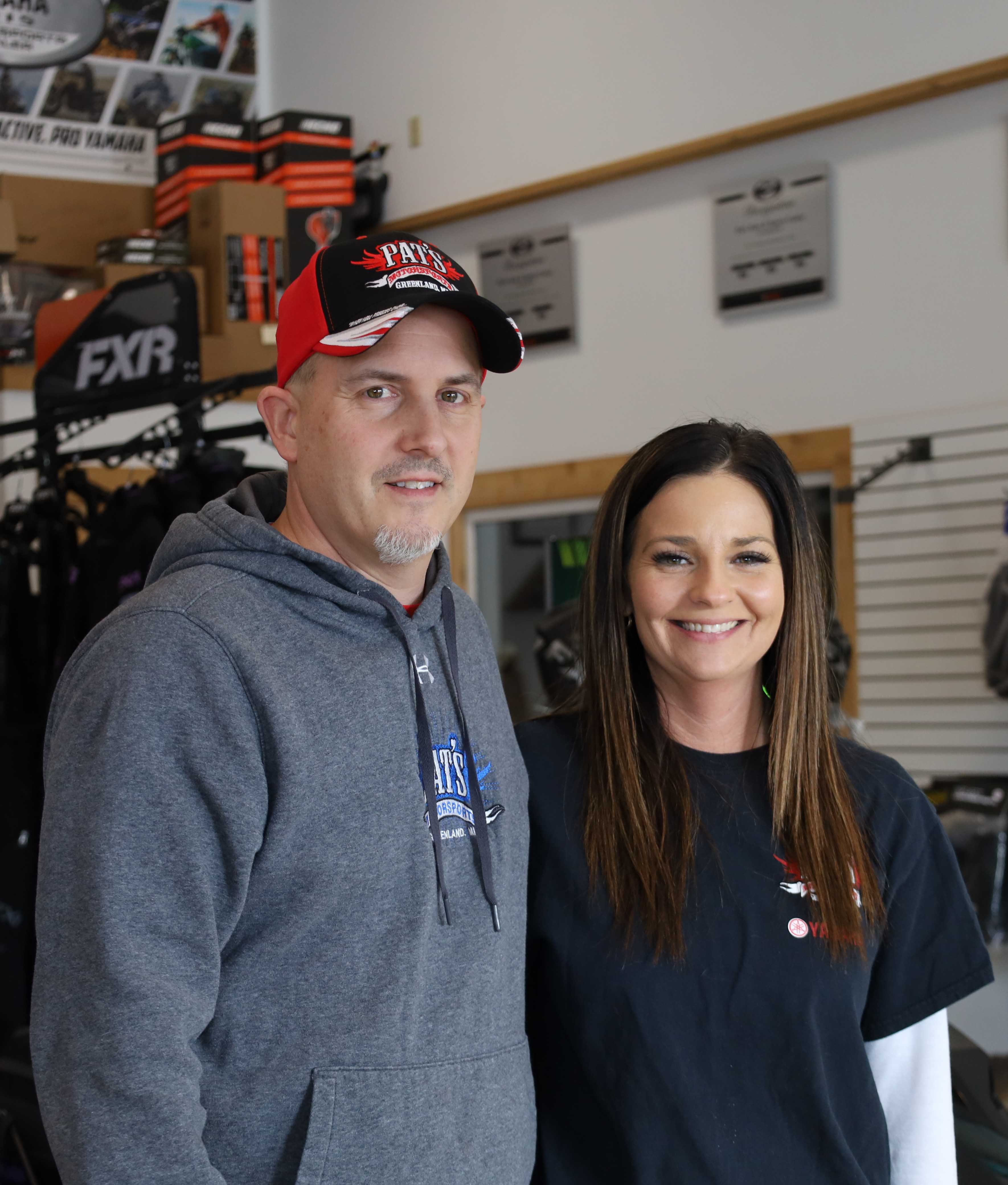 "Kip really wanted to focus on the skilled trades areas," PHF Executive Director Kevin Store said. "Things like the heavy equipment mechanics, the electricians and carpenters. Those types of areas, that are frankly often overlooked with educational support. And certainly, are very important to our community."
It's a need that hits Kip hard as he thinks back to his friends and family who passed up on careers in these fields and instead had to move out of the region.
"We wanted to give those kids some opportunities," Kip said. "We need those hands-on workers. They need to know that they're needed and appreciated. It'll give some kids opportunities to stay in the area."
The scholarship is also important because it allows the McIntyre's to continue doing what they love to do – give back to the community they love.
"I've known Kip and his family since I was a young boy," Store said. "They've always been active and a presence in the community for as long as I can remember."
The scholarships are the perfect way for the McIntyre's to do that as they'll be putting money into these students' future immediately, but also building a fund that will grow and continue to provide funding opportunities into perpetuity.
In the first year both students who received funding chose to attend Gogebic Community College; one for social work, and the other biology with hopes of working in the outdoors.
"At Ontonagon High School we had trails right outside and we often used those as part of our classes. It helped open your mind to what's out there and what's left to explore," said Lukkari, who loves fishing, boating and simply enjoying the beautiful surroundings Michigan's U.P. has to offer. It's part of why she chose Gogebic, and part of why science and agriculture and working with and in the outdoors was so important. "The more I learned about agriculture, the more I gained an interest in it."
Applications are currently being accepted for the McIntyre Family Scholarship and 45 other scholarships through March 4. Learn more at phfgive.org/scholarships.
If you or someone you know has a desire to start a scholarship, contact Portage Health Foundation at info@phfgive.org or (906) 523-5920, and we'll setup a meeting for a cup of coffee to talk about it.
More from Portage Health Foundation