Grow & Lead to host office hours from 11 a.m. to 1 p.m.
Marquette-based Grow & Lead: Community and Youth Development is hosting office h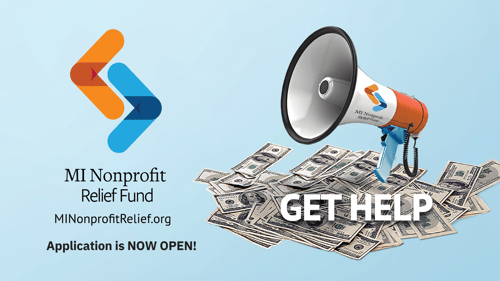 ours to help nonprofits complete the MI Nonprofit Relief Fund application in Hancock on Thursday, April 20 from 11 a.m. to 1 p.m. at Portage Health Foundation's office.
All nonprofits looking for assistance completing the application for $5,000 to $25,000 in funds are invited to attend. No RSVP is required, but a heads up email to info@glcyd.org would be appreciated.
The funding for this program comes from the federal Coronavirus Relief Funds awarded to the State of Michigan as part of the American Rescue Plan Act (ARPA). The Michigan Department of Labor and Economic Opportunity (LEO) has partnered with the Michigan Nonprofit Association (MNA) to assist in administering this grant program on behalf of the state, consistent with federal and state requirements.
To be eligible for this funding, organizations must be 501(c)(3) nonprofits or projects fiscally sponsored by a 501(c)(3) and able to demonstrate necessary expenditures and/or losses due to the COVID-19 public health emergency incurred after March 3, 2021 including lost public service revenue, costs for responding to a public health emergency, providing assistance to households, payroll protection, and other economic impacts negatively affecting service delivery.
The application deadline is May 5. Each eligible application will be reviewed by nonprofit and community leaders from the applicant's region. Applications will be scored based upon demonstrated need, narrative, and supporting documentation. Grant awards will be disbursed by the beginning of July 2023.
More information about the fund is available at minonprofitrelief.org. Locally, Grow & Lead is available to help all nonprofits in Michigan's Upper Peninsula. They can be reached at (906) 228-8919 or info@glcyd.org.