After more than three decades in the education field, Mike Steber has been hired as the Bridges Out of Poverty Coordinator at Portage Health Foundation. Bridges Out of Poverty is a unique and powerful economic development tool designed reduce poverty in Houghton, Keweenaw, Baraga and Ontonagon counties. It's expected to launch in the Copper Country in the next six months.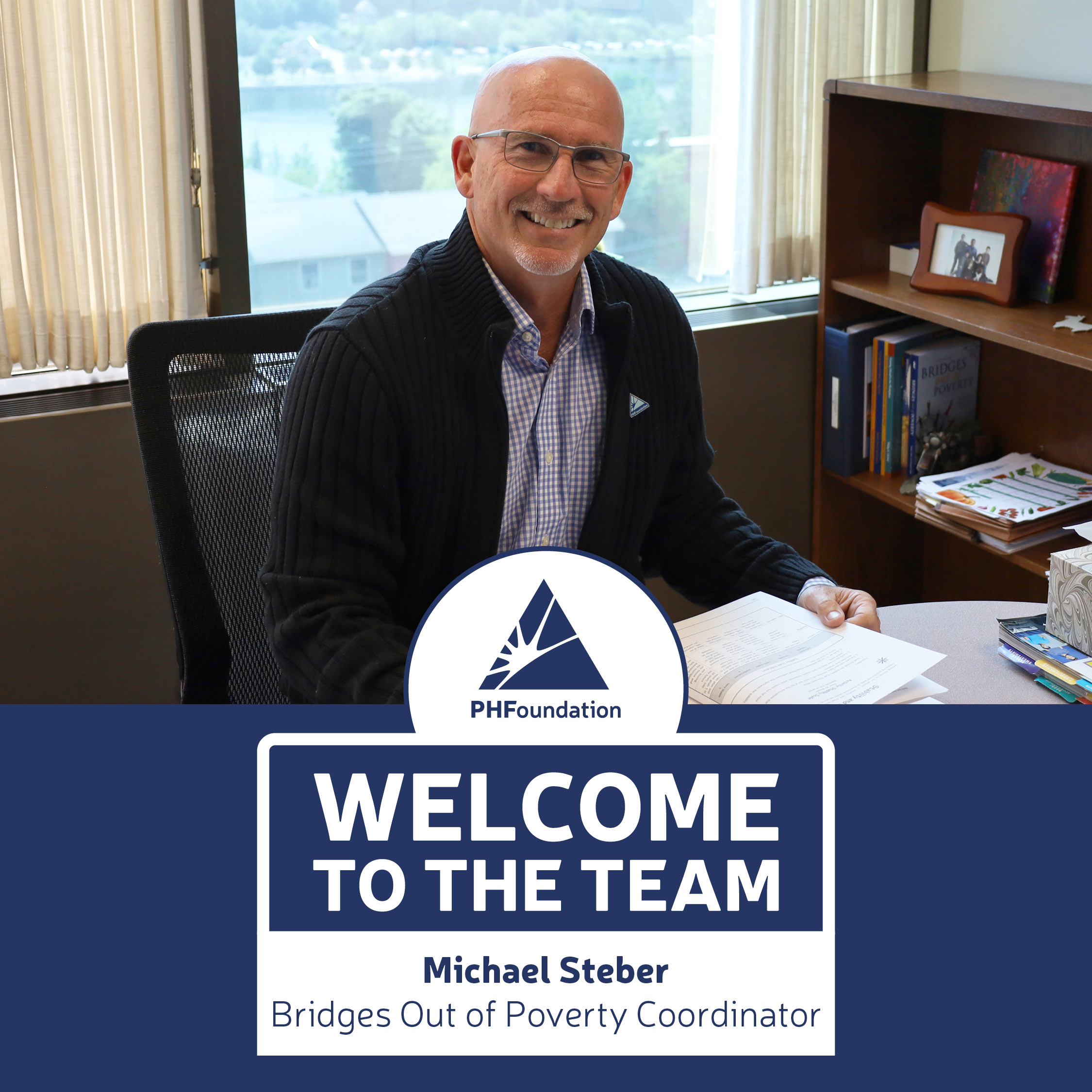 After graduating from Northern Michigan University, the Ontonagon County native started his professional career at the Public Schools of Calumet, Laurium & Keweenaw as a teacher. During the next 33 years at the district he became a staple, eventually joining the administration team as a principal. His experience as an administor, gave him a first-hand understanding of the cycle of generational poverty within families in his district.
During his time in administration, he implemented "Middle School Horizons Alternative Program" for Calumet middle school students, which gave individuals extra help and education to help them succeed. Eventually that became what is now Horizons Alternative High School in Mohawk. He also takes pride in being the administrator that initiated a school social worker program within the district. He saw a need for coordination and someone to personally address the needs of the students. This role he implemented made a huge impact in the Calumet schools and still continues to make great improvements today.
In his new role, Steber is charged with introducing the Bridges out of Poverty programming to the four-county area, building it from the ground up. He will work closely with local businesses, municipalities, organizations and community members to learn how poverty affects the area as a whole.
"Poverty touches every sector of our community, Portage Health Foundation will offer this program to our communities so that we can help all community members become more stable," Steber said. He expects to spend a lot of time out of the office, working directly in the community to ensure his vision is achieved, "growing up in a mining town, I experienced situational poverty and have great compassion for folks who are experiencing poverty. Some people think all they need to do is go get a job, it's not that easy and I know that. This job affords me the opportunity to make a difference in people's lives and make a positive impact in our copper country community and that excites me."
He goes on to elaborate, "It's not just with one agency or one person, it's the whole community getting together to try and make an impact on overall poverty . . . this is not another hand out, it's a hand up." By working directly in the community, Steber believes this will encourage everyone to grow and continue to learn.
Within his first year at the Portage Health Foundation he hopes to be properly educated about the program and start working with the community. As this is a new position within our community, steps need to be taken to ensure proper planning to see meaningful results. Those looking to welcome Steber to the new position or learn more about Bridges Out of Poverty can reach Steber at msteber@phfgive.org or call (906) 523-5920.