Portage Health Foundation matching donations again this year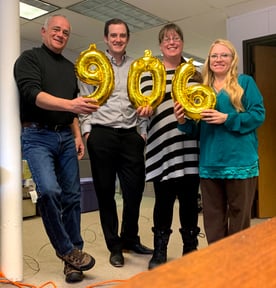 Applications are being accepted by Portage Health Foundation for non-profit organizations interested in partnering with the foundation's annual Giving Tuesday campaign, where PHF matches donations that come in on Giving Tuesday. Over the past three years this program has raised nearly $700,000 for non-profit organizations in Baraga, Houghton, Keweenaw or Ontonagon counties.
"This year Giving Tuesday is even more important as many of our area non-profit organizations have been hit hard with extra expenses, lost revenue from programming and many fundraising events had to be canceled," PHF Executive Director Kevin Store said.
To be eligible, an organization must be a charitable non-profit organization with 501(c)(3) IRS determination, have a current license to solicit, have up-to-date financials available, must not be a religious or educational institution, have a mission related to Portage Health Foundation's Areas of Emphasis or raise funds for a specific project that relates to those pillars and the organization must be domiciled in Baraga, Houghton, Keweenaw or Ontonagon counties.
Interested non-profits are required to ­­­complete an application available at phfgive.org. The deadline to apply is Friday, October 16, 2020 at 3:30 p.m. Contact Portage Health Foundation at (906) 523-5920 or info@phfgive.org with questions.