Volunteer emergency services in Michigan's Copper Country are now better prepared to help citizens thanks to $44,839.50 in grants from Portage Health Foundation (PHF).
The funding comes from a request for proposals that was released in early April for volunteer emergency services providers, such as fire departments and first responders, located in and serving Baraga, Houghton, Keweenaw or Ontonagon counties. Up to $5,000 was available per grant.
To be considered for an emergency service grant, a proposal must have the grant recipient paying 50 percent of the costs, up to allocation amount, the department must be registered with the State Fire Marshall's office and file all incident reports, and the department must identify why the request for funding is needed and how it will enhance access to services, programs or activities that otherwise would not be possible.
Below is information on the 11 grants that were awarded.
Ahmeek Village Volunteer Fire & Rescue – Off-Road Vehicle Trailer ($5,000)
Emergency situations in rural areas like Keweenaw County often demand specialized equipment like the Ahmeek Village Volunteer Fire & Rescue Department's off-road vehicle. Volunteers with the department have responded to incidents all-over Michigan's northernmost county and dipped into Houghton County with the machine, and now thanks to a new fully enclosed double-axle trailer, they'll be able to get places much quicker. They can pull the off-road vehicle to a trailhead using roads and be on site much quicker.
Allouez Township Volunteer Fire – Protective Gear ($2,500)
The Allouez Township Volunteer Fire Department is replacing gloves, hoods and goggles thanks to $2,500 in funding. These items are typically less durable than other fire-fighting equipment and need to be replaced more often to provide adequate protection.
Bootjack Fire & Rescue – Powering a Full Response ($4,000)
To ensure power won't be an issue, Bootjack Fire & Rescue Foundation are adding a generator to their fire hall. The backup power source will allow the overhead doors to fully open in an emergency and provide power needed so that the only government facility in the Bootjack area could provide meals and shelter in a disaster or emergency.
Calumet Township Fire and Rescue – New Pagers ($5,000)
Aging high-band pagers owned by Calumet Township Fire and Rescue are being replaced with 800 Mhz pagers. The new pagers are more reliable and can receive emergency pages in areas that the high-band pagers could not operate in.
Copper Harbor Fire Department – SCBA Equipment Replacement ($3,229.50)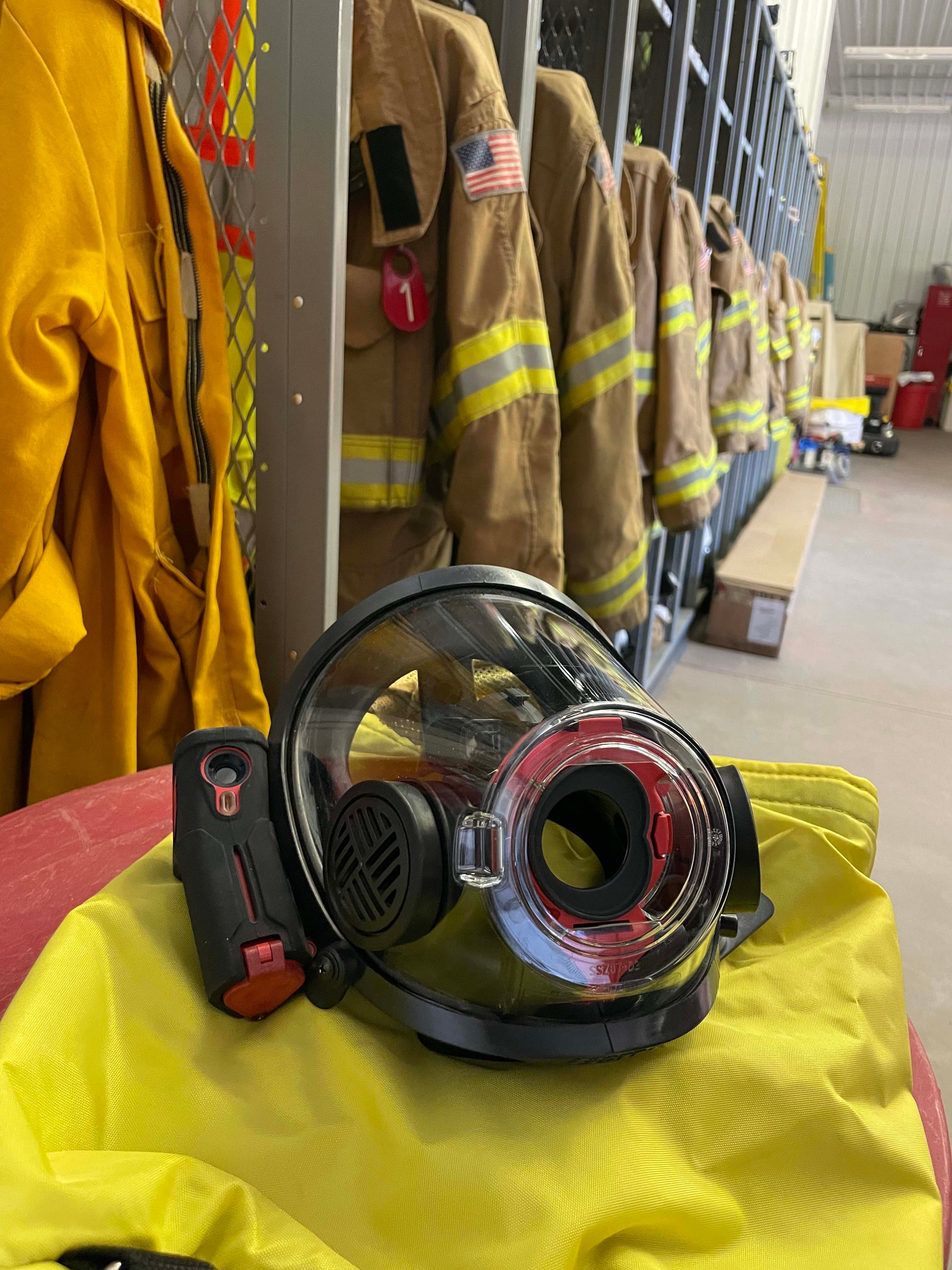 The volunteer firefighters who protect the tip of Michigan's Keweenaw Peninsula will be a little safer thanks to an investment in replacement self-contained breathing apparatus (SCBA) air tanks and face masks. The new equipment conforms to National Fire Protection Association requirements and will better allow the Grant Township department to cover the 120 square miles in its region.
Keweenaw Search & Rescue – Search Equipment ($5,000)
The Keweenaw Search & Rescue group is still getting its start as a volunteer organization and is taking a large step forward with a $5,000 Portage Health Foundation (PHF) grant. They are using the money to purchase reflective vests, medical kits, specialized chest bags for radios, GPS, and medical equipment, and technical rescue equipment. In addition to the PHF funding, the Keweenaw Outdoor Recreation Coalition has provided $5,000.
Laurium Fire Department – Battery Operated Pressure Fan ($2,210)
The citizens of the Village of Laurium will be safer thanks to battery-operated positive pressure ventilation fan. The fans are important for a fire attack in structures by clearing out smoke so that firefighters can quickly extinguish the fire. The piece of equipment is impotent after the fire is out as well to clear out any remaining smoke and provide a safe environment for firefighters during overhaul.
Ontonagon Volunteer Fire – Airbags & Strut Supports ($5,000)
The Ontonagon Volunteer Fire Department is using $5,000 to purchase airbags and strut support system to assist vehicle extrication of crash victims and in rescues from small spaces after a building collapse.
Quincy-Franklin-Hancock Township Fire – Personal Protection Equipment ($5,000)
The Quincy-Franklin-Hancock Townships Fire Department will have new personal protection equipment for some of their 25 volunteer members. This will include SCBA carbon fire tanks, sets of turn out pants/coats, helmets and new pairs of boots.
Sherman Township Fire & Rescue – Personal Protection Equipment & Communication ($2,900)
Sherman Township volunteers will be in a safer position to fight fires moving forward thanks to equipment upgrades including fire shirts, fire pants and belts, fire boots and gloves and two-way radios with headsets. The total cost, including shipping, is $5,800 with the costs split between Sherman Township Fire & Rescue Department and Portage Health Foundation.
Stanton Township Precinct 2 / Toivola Fire - Personal Protection Equipment ($5,000)
Precinct 2 in Stanton Township (Toivola Fire Department) will have brand new personal protective equipment for four new members. This equipment includes helmets, jackets, pants, gloves, boots and hoods for all members of the department.
Learn more about granting opportunities at Portage Health Foundation by visiting the grants page of the PHF website.