The 2021-22 academic year is fast approaching and with that comes the fourth year in a row Portage Health Foundation (PHF) is bringing Capturing Kids' Hearts to the public schools of Michigan's Copper Country. To help everyone understand what the benefit of that is, we invite you to listen to the latest episode of the PHF Podcast with the one and only Vern Hazard.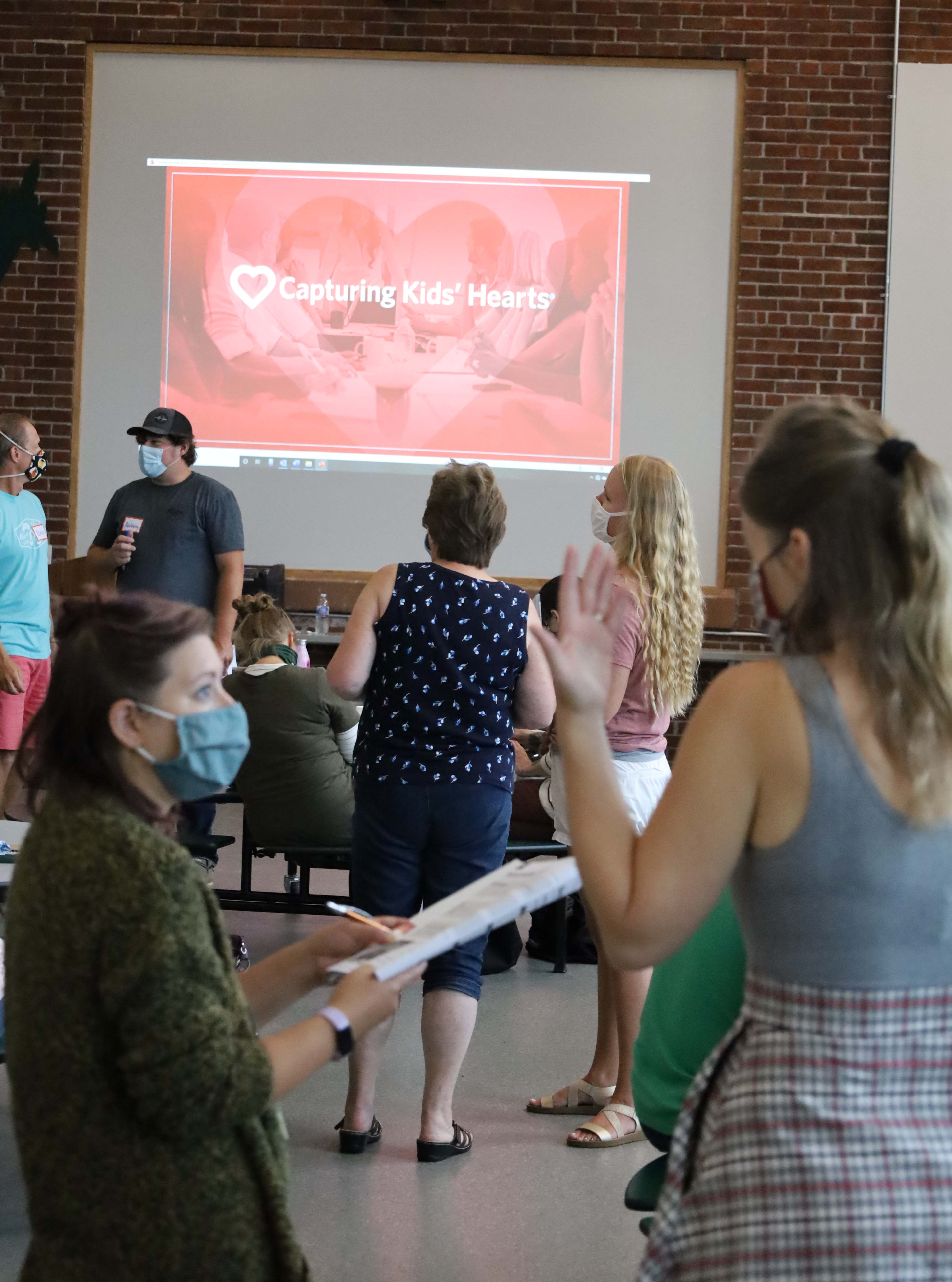 Vern is the Senior Vice President Solutions of Capturing Kids' Hearts. He sat down with PHF Executive Director Kevin Store and podcast host Michael H. Babcock for this conversation in May, and we think you'll love what you hear in it.

The Capturing Kids' Hearts programing has been implemented at Ontonagon, Ewen-Trout Creek, Adams Township, Stanton Township, Dollar Bay-Tamarack City, Calumet-Laurium-Keweenaw (including Horizons), and Copper Country Intermediate School District. This year L'Anse, Baraga, Chassell, Houghton-Portage Township and Lake Linden-Hubbell will also be brought into the mix.
This Episode's Guest
Vern Hazard, Senior Vice President Solutions of Capturing Kids' Hearts
Quotable Moments from Vern Hazard
"Every child has a story, but until we create safety and trust, we'll never have that story or be able to meet their needs emotionally, academically or personally."

"We want to go in to each district, have a Capturing Kids' Hearts, and have a follow up for sustainability."

"It goes deep, it goes wide and then it becomes sustainable."

"With the pandemic and things going on, CLK still kept the culture. They had a great culture to begin with, but when they put Capturing Kids' Hearts in that strong foundation of expectations and behaviors allowed them to not only survive but thrive during this pandemic."

"I remember going through it 26 years ago. I did not want to go. I thought I had it going on as a teacher and coach. What it made me realize is I missed the boat on so many kids. It was my constraints that I'd didn't have the ability to connect. It changed my mindset from a fixed to a growth, and it made me a good teacher and coach, but it also made me a great father. … It's about life itself, and that's how you change communities."

"With great leadership you empower and create multipliers within. That's how you change culture."

Quotable Moments from Kevin Store
"When we looked at Capturing Kids' Hearts, it checked all the boxes of what we were hoping to find to essentially standardize some of the training to create a common vocabulary and understanding of trauma and resiliency with proven tactics to support our children."
"The outcomes have been remarkable."
"I don't think it can be understated; we need to address this now in order to create a healthier community for future generations."
"The condition is being created and in turn, you're seeing all these wonderful things happen."
"When you see it in action, and you can participate in it and you can feel that energy shift, it's powerful."
"We intend that this will be a tool to help build more of a culture of awareness to trauma and resiliency as a community-wide effort."

"We've had a lot of talk about we need more mental health, people think we need more mental health counselors or this or that, and they put that ownership on someone else to deal with it. The approach that we're taking is we're trying to create a whole community army of people that are dealing with the mental health crisis in our community by creating a community culture that is healthier overall."
Additional Information