Innovative program helps bring loved ones home
On Monday, October 11 representatives from Baraga, Houghton, Keweenaw and Ontonagon County Sheriff's Offices introduced Project Lifesaver. Project Lifesaver is a program specifically designed to reduce the time, funds, and manpower needed for search and rescue missions involving a wandering "at risk" individual.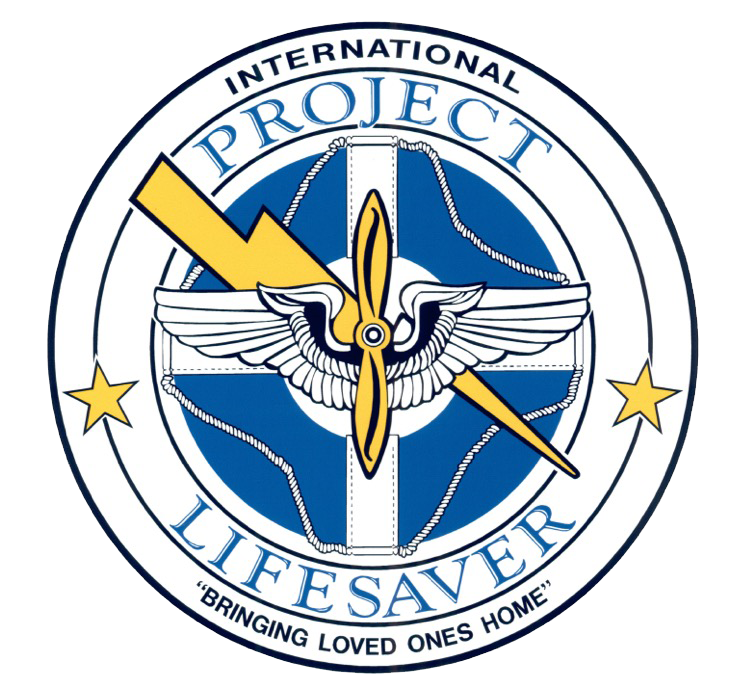 "We all witnessed the tragedy that took place in Ontonagon County with 17-year-old Cam Besonen," Houghton County Sheriff's Office Detective Lieutenant Charlie Klein said. "It took several days and hundreds of volunteers and workers to locate him. It was a heroic response with a devastating result. It left us wondering what more could be done."
The incident wasn't the only one this summer. Similar incidents took place in other areas of the Copper Country with the wandering individual located before the situation became fatal. Each one took immense resources with volunteers and professionals. These situations should be handled much quicker and more successfully after the implementation of Project Lifesaver.

"The average rescue time utilizing Project Lifesaver is 30 minutes," Detective Lieutenant Klein said. "That's a stark difference compared to what we experienced this spring and summer."
Project Lifesaver will run in partnership between the four-county Sheriff's Offices and Superior Search & Rescue. Project Lifesaver International will equip officials with the necessary technologies and provide training to those involved. The training includes the use of the equipment, implementation of strategic methods specifically designed for the program and community policing courses that provide a basic understanding of cognitive conditions to better comprehend the behaviors of an individual with said condition.
The project is grant funded by Portage Health Foundation (PHF). This will provide 50 families with Radio Frequency (RF) Transmitters to be worn by individuals prone to wandering. The partner agencies will have antennas to receives signals from the transmitter when a call is made.
This approach offers many advantages over resources such as GPS locators, relying on cellular connections, utilization of large amounts of volunteers, canine assistance, or overhead imagery provided by a drone. This is especially true in the rural and heavily wooded Upper Peninsula of Michigan where access to those resources is often limited.
"The past many months have seen a number of our neighbors wander off and disappear," said Kevin Store, executive director at PHF. "PHF was more than happy to engage the law enforcement officers and professionals trained in search and rescue to discuss viable solutions. The tool suggested by Detective Lieutenant Klein brings about simple technology that addresses many of the environmental and technical barriers imposed by our community and region. It was a simple decision by PHF to support our law enforcement and search and rescue personnel with the acquisition of the EMS locator equipment and funding to support the initial training."
The initial training will take place October 12-14 with additional training for all members of the Sheriff's Offices later this fall. Families interested in receiving a RF Transmitter can call their local Sheriff's Office or visit phfgive.org/projectlifesaver to fill out a form.
"We are fortunate that Portage Health Foundation generously provided the funding to cover the initial startup costs for all four Sheriff's Offices along with the fees to cover the first 50 families to enroll," Detective Lieutenant Klein said. "We hope with the support of the community; we can continue to cover the fees for all families that want to enroll."
Project Lifesaver is coming to the area through its parent organization, which was founded in 1999 in Chesapeake, Virginia. It is a 501 (C)(3) community-based, public safety, non-profit organization that provides law enforcement, fire/rescue, and caregivers with a program designed to protect, and when necessary, quickly locate individuals with cognitive disorders who are prone to the life-threatening behavior of wandering. Learn more about them at projectlifesaver.org.
"We are happy to again be a small part of taking steps and putting into place a new resource that will help keep our families safer," Store added. "We live in a pretty amazing community, and this is yet another example of how our small rural Michigan community works together to find workable solutions that will serve our community best. We are grateful for our law enforcement and search and rescue personnel. This is a great example of community policing at its finest."
Those interested in financially supporting the implementation of this program can donate online at phfgive.org/projectlifesaver or by mailing a check to Portage Health Foundation at 400 Quincy Street; Hancock, MI with a note that the donation is for Project Lifesaver.
Contact your local Sheriff's Office for any questions about Project Lifesaver.