Representatives from several area churches and the Keweenaw Bay Indian Community blessed the Ripple Recovery Residence in L'Anse before its doors were opened in mid-February, and through six months the results have been everything people could have prayed for. There has been consistent utilization, residents have had little trouble landing jobs in the community, organizations are welcoming in their new neighbors to help them land on their feet, and most importantly they've already had several people leave the house stronger in their recovery and in a better place mentally.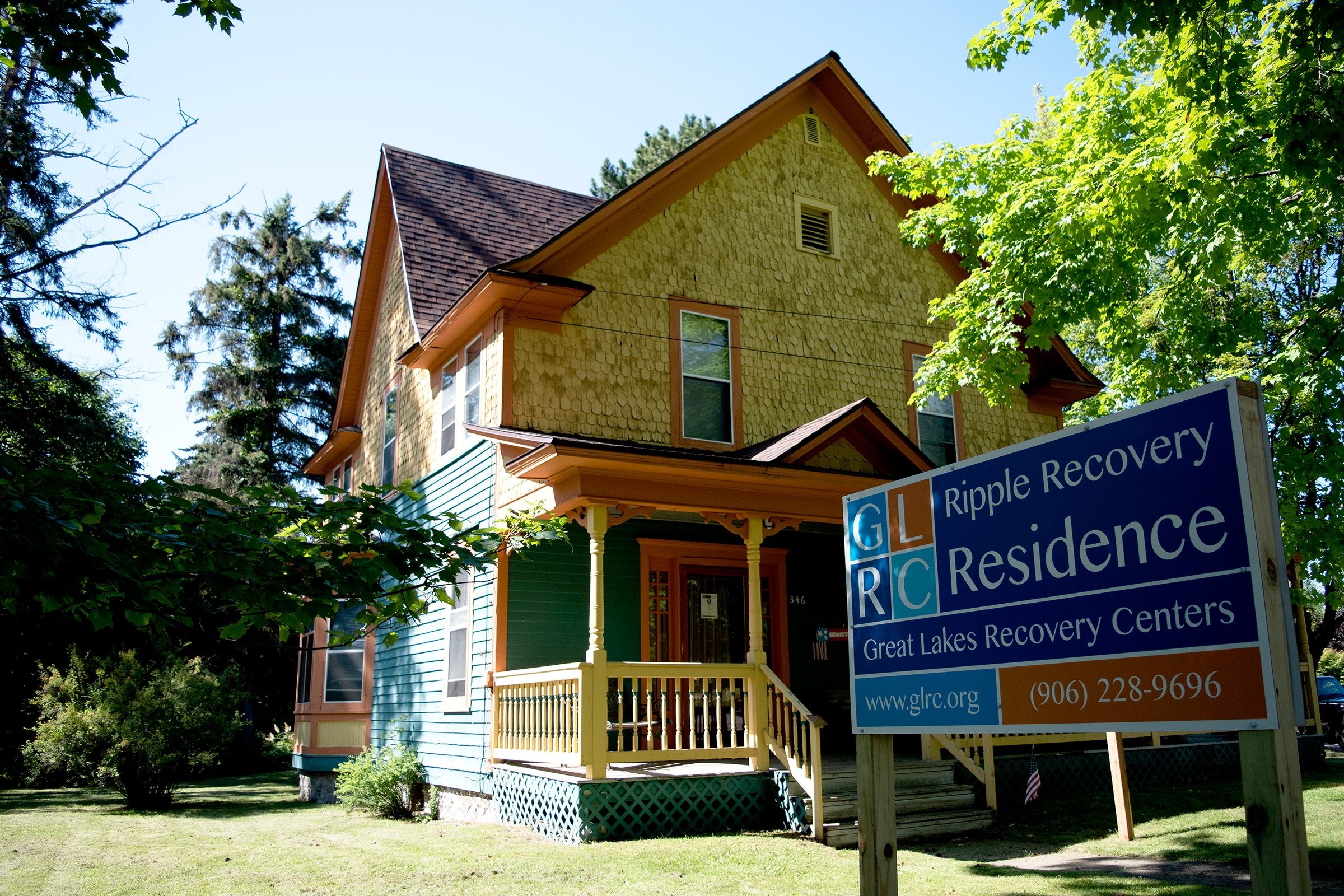 "We couldn't have expected more," said Greg Toutant, chief executive officer at Great Lakes Recovery Centers (GLRC), which owns and operates the recovery residence. "Our average daily census has been around three, with as many six people at one point. We're very satisfied knowing that we've experienced development in recovery housing that is steady."

Factor in the pandemic that is gripping our world since the recovery residence opened, and it's pretty clear things could have gone south.

"Despite these challenges, it says a lot that we've been able to see that success," Toutant said, complimenting the local community for making it possible. "Sometimes when you have all of this work to start a program, and everyone comes together to push the boulder up the hill you see people say 'my work here is done.' That has not been the case with this project. The people who pushed the boulder up the hill are still here. Not only are they still here, but they are staying active. It says a lot for how the community embraces this. It's not just getting it up, it's providing the day-to-day support."

Local businesses like the Hilltop Family Restaurant have hired residents. The Baraga County Shelter Home has been a huge ally. The state police and sheriff's office have been nothing but supportive.

"It makes it a lot easier for us and a lot more effective for the ladies when the community embraces the program," Toutant said. "It's what makes it different in L'Anse. There's this small, passionate group of folks that perpetuate all these kind acts and changes for people who are struggling from addiction."

It also helps that they have a case manager in Michelle Grondin who has been doing a stand-up job managing the house.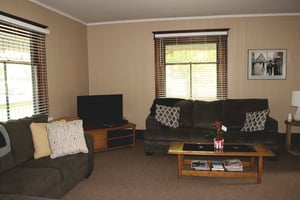 "Michelle has been a great role model and case manager," said Toutant.

It makes sense that she has. She's been through quite a bit herself.

"I've been through hard times in my life," Grondin said. "I ended up going down roads I didn't want to, and I came back from it. I want to be the best person I can for the ladies who move in here and learn anything I can to better my experience and knowledge to help them along."

Grondin has welcomed quite a few residents since the doors opened, and has been impressed with how they are able to thrive in the house.

"Ladies are able to find jobs, they work hard, they meet with me and do their counseling to work through what they need to," she said. "They truly are making the most of it and doing the right things."

One such resident came in after a difficult time that caused her to be apart from her child.

"She did everything we required and was doing really well," Grondin said. "She was able to put herself together and after about three months she moved out to be closer to her child. She's doing very well now, connecting with her child again. It's wonderful for her, I know how that feeling is being able to reconnect again. She seemed euphoric about her next step."

Those are the kind of successes the Ripple Recovery Residence aimed to see when it opened in February with funding from Superior Health Foundation, Portage Health Foundation, NorthCare Network, local donors and the driving force to this, the Drug Abatement and Rehabilitation Team (DART), including Dr. Harold Ripple, who the house was named after.
Ripple Recovery Residence History
The Ripple Recovery Residence is located in L'Anse, Michigan and provides a safe, recovery-oriented environment for women who are beginning their life of recovery. Women are able to bring their children (up to the age of 11) to the Ripple Recovery Residence.
The residence opened in February 2020 after an incredible collaborative effort. Read more on its opening here, or watch the video from the open house below.
Addiction in Michigan's Copper Country
If you're unfamiliar with the effect addiction can have on a person, family and community, consider watching the Portage Health Foundation Addiction Series. This ongoing 13-part series focuses on how addiction has affected Michigan's Copper Country. It is available as a podcast or video by visiting phfgive.org/addiction.
Etc.
The top photo is from the Great Lakes Recovery Center's Run for Recovery. This year's event was virtual and staff from Portage Health Foundation joined Ripple Recovery Residence representatives on the waterfront in L'Anse for the event.
The second photo is from outside of the building with the recently installed GLRC sign.
The third photo is of the living room on the main floor. Volunteers spend hundreds of hours inside the house to restore it and prepare it for residents.