This school year Student Leadership Advisory Committee of the Keweenaw (SLACK), which is a Copper Country Intermediate School District (CCISD) program, created a new partnership with Portage Health Foundation (PHF) to help develop and further prepare future youth leaders in the Copper Country.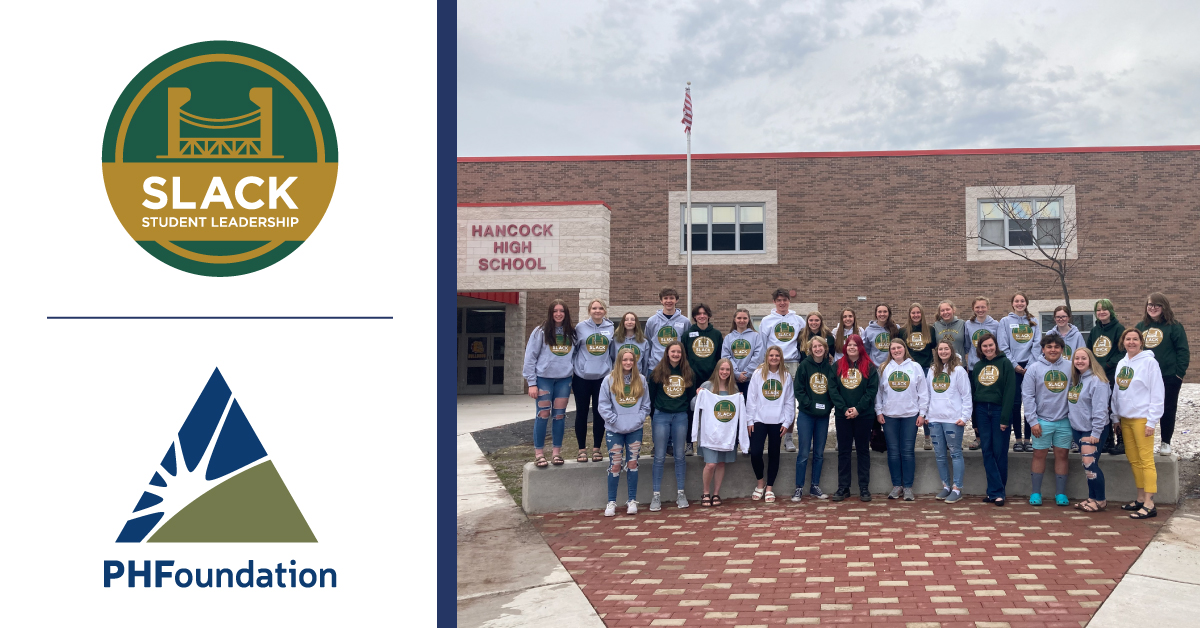 "The partnership has been great," CCISD MTSS Specialist Sierra Bishop said. "The SLACK students have appreciated the knowledge, energy and resources that PHF provides to the group."
The partnership has been a great one for Portage Health Foundation as it provides a voice from the perspective of our younger community members on what is needed in our community.
"Partnering with SLACK opens an opportunity for the youth in our community to have a voice and a seat at the table within the larger work of PHF," said Savanna Rivest, a committee member of PHF and the foundation's liaison to the youth leadership group. "It acknowledges the importance and value that youth have in our community - their ideas, thoughts, and opinions on the needs of their age group as well as how they feel investments into the community should be allocated. It means that the foundation doesn't just say we value the youth voice, we back it up with action, engagement, and resources to help support their ideas and input in coming to life."
Bishop has been the group's advisor of the group since 2019. She said the group had a great year in large part due to the leadership provided by PHF.
"In addition to having the ability to connect with other Copper Country students, SLACK students mention that they appreciate the leadership and philanthropic opportunities provided by SLACK," Bishop said.
For Rivest, the fit is natural. She's been involved in programs like this professionally her entire career.
"Coaching and engaging students in philanthropic work is a passion and skill set I've developed into a professional career that has spanned over a decade," she said. "I love the work that I do, and being involved with PHF and the SLACK group has given me the opportunity to put that skill set to use right here in my local community. That's important to me. I value community engagement and participation and I'm grateful that PHF and the SLACK group can leverage my skill set to make an impact far behind myself as one singular individual."
SLACK includes students from high schools in Baraga and Houghton counties. If you know a student interested in joining for the 2022-23 academic year, invite them to touch base with their principal, school counselor, an active SLACK member or to email Sierra Bishop (sbishop@copperisd.org).