The following was originally published by Dr. Angie Carter in Tech Today.
The Western UP Food Systems Collaborative (WUPFSC) is proud to share its 2020 Annual Report. The report features artwork, photographs and summaries celebrating the collective's work in 2020.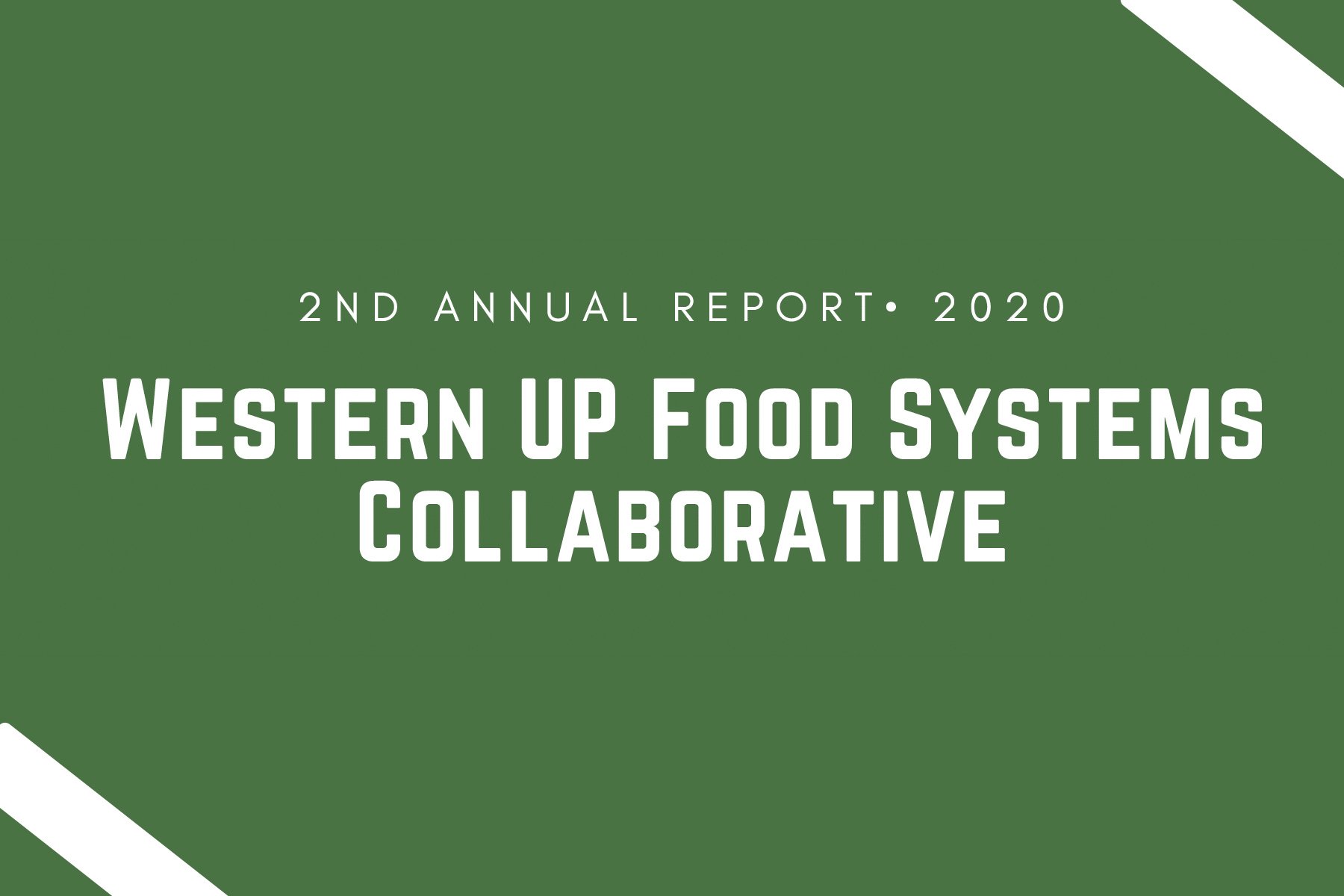 Highlights include native plant restoration at Sand Point, creation of a seed library, educational and outreach efforts, networking for regional growers, support for new and continued community and school gardens, expansion of Double Up Food Bucks and SNAP access at the Calumet Farmers Market, a grassroots mutual aid food and knowledge sharing effort, and continued research and study of local food system needs.
The new modes of connection and care prioritized in the past year have taught the local food community a lot about health and justice in local food systems and inspired many creative and strategic efforts.
Food is a powerful mode of connection, offering communities a way to heal, share and celebrate together the abundance of our region. As we begin to plan for the 2021 growing season, we look forward to another year of growing food and our network. We each have contributions to make to strengthen the health of our community food systems, and we look forward to continuing to build upon our shared work and to connect with new partners.
We thank the contributions of all our partners, including Western UP Food Systems Collaborative, Western UP Planning and Development Region, Michigan Technological University, Keweenaw Bay Indian Community - Natural Resources Department, Portage Health Foundation, Lake Superior Stewardship Initiative, Michigan State University Extension, Taste the Local Difference, Portage Lake Seed Library, Queen City Seed Library, University of Wisconsin Extension, Michigan Sea Grant, Keweenaw Co-op, U.P. Food Exchange, and the Michigan Local Food Council Network, and especially all of our local growers, gardeners, farmers, foragers, fishers, farmers markets, teachers, and local businesses whose work and support are essential to the health of our community food systems. Visit wupfoodsystems.com for more information.