Free WiFi Hotspots in Baraga, Houghton, Keweenaw & Ontonagon Counties
Having access to reliable, high speed internet isn't optional in 2020.
For those who don't have that access at their home, we're proud to be offering a network of dozens of WiFi Hotspots. Thanks to support from up.net, Peninsula Fiber Network and REMC1, these are free to use with no login required. Currently we have 17 WiFi Hotspots live, with many more to come!
WiFi Hotspot Map
Below is a map of free WiFi Hotspots. As you see, there are many options in our four-county region, with many more to come. This map was created and is managed by Connected Nation Michigan.
Current PHF Public Internet WiFi Hotspots
The list of WiFi Hotspots below is active and running. Exact locations can be found on the Connected Nation map above. Signage will be put up at all locations soon.
Upcoming Locations
Additional locations planned include spots in Dollar Bay, Copper Harbor and Ontonagon. Check back for more details as they're made available.
If you want to receive an email when new locations go live, please click the button below to provide us with your email address. The only emails you will receive are emails about our network of free public WiFi Hotspots.
HotSpots at Local Schools
Nearly every public school in Baraga, Houghton, Keweenaw and Ontonagon counties will have a free public WiFi Hotspot.
Please note: The schools where we will not be able to install a hotspot are Arvon, Copper Harbor and Elm River. Every other school is planned.
Connected Nation
The map above is maintained by Connected Nation. Any submissions of new/additional free WiFi Hotspots or reports of outages should be done through Connected Nation.
Connected Nation's mission is to improve lives by providing innovative solutions that expand the access, adoption, and use of broadband (high-speed internet) and its related technologies to all people. We believe that everyone belongs in a Connected Nation. For more information, please visit: www.connectednation.org or follow Connected Nation on Facebook and Twitter.
How Simple, Effective Partnerships are Connecting Rural Michiganders to the Internet

And - HERE'S THE REALLY GOOD NEWS - it's something every area could do: https://t.co/CzKV8UqdSV #ConnectedNation #digitalinclusion pic.twitter.com/GG34eVuvTi

— Connected Nation (@connectednation) May 21, 2020
Partners
This project would not be possible without generous partners.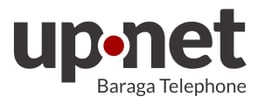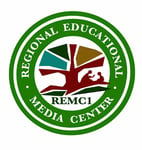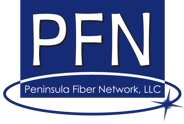 Fine Print & Support
Support This Project
Portage Health Foundation is proud to bring this to our community as part of our response to the COVID-19 pandemic. See a full list of what we've done and help support our efforts by visiting phfgive.org/covid19.