The Portage Health Foundation is proud to present The Addiction Series. In this 13-part series we bring in local experts who work on the front lines of the battle against addiction in Michigan's Keweenaw Peninsula.
We talk about what addiction is, how it happens, the many effects it has on the person, their friends and family, and the community as a whole. We'll also talk about what's being done to address addiction, offer solutions for those who are struggling or know someone who is, and we'll help you better understand what you can do to help.
Watch or Listen to The Addiction Series
We have made this series available in a number of places. Below are links you can subscribe to, to make sure you don't miss any episodes. New episodes will launch each Sunday starting Sunday, June 21, 2020.
Subscribe for email alerts of new episodes
Resources to fight addiction in Michigan's Copper Country
Below is a list of local resources available to help you or someone you know through addiction issues. Not sure where to start? We recommend contacting Dial Help. You can do that with a phone call, text message or simply chat live on their website. They are locally staffed 24 hours a day, seven days a week.
If this is a medical emergency, dial 911 immediately.
Dial Help
Our professional team of staff and volunteers know that a little support during a difficult time can go a long way. We empower individuals to find solutions and make healthy decisions. Dial Help is here to offer confidential, non-judgmental services for crisis support, mental health, and more. These services are available 24 hours a day, seven days a week.
Phoenix House
Phoenix House has been providing substance abuse treatment services in the Western U.P. since 1973. During this time, many men and women have participated in and found recovery from their addiction through our services. Our goal is to assist each individual with developing the appropriate recovery skills and concepts in order to achieve long-term abstinence and success.
Copper Country Mental Health
It is the mission of Copper Country Mental Health to ensure that appropriate, cost-efficient, and quality behavioral health services are accessible to eligible persons in Baraga, Houghton, Keweenaw, and Ontonagon counties. Copper Country Mental Health Services provides an array of services intended to increase independence, improve quality of life, and support community integration and inclusion of the persons served.
24-hour emergency services, 1-800-526-5059
Get started: (906) 482-9404
Learn more, cccmh.org
Great Lakes Recover Centers
Great Lakes Recovery Centers believes that chemical dependency – alcohol or other drug addiction – is a disease that affects individuals, family members, and the community. The treatment of this illness can best be addressed with an array of services provided by caring professionals involving the individual, family, and community. It is only through this comprehensive approach that long term recovery is strengthened.
PHF Addiction Series Thanks
Portage Health Foundation is proud to present this 13-part series, but it wouldn't have been possible without immense help from partners near and dear to our hearts. Below are people we want to acknowledge for helping making this happen.
Sarah Blakely, TV6 Morning Co-Host
Nikki Collins
Rebecca Crane, Dial Help
John Donnelly, Houghton Police Department
Dr. Adam Frimodig, UP Health System
Chelsea Goodreau
Mark Maggio, Phoenix House
Mark Riutta, Defined Visuals
Bernadette Yeoman-Ouellette, PHF Board Chair
Donate to PHF
Portage Health Foundation is committed to doing everything in our power to curb addiction in our community. If you want to help this cause, please consider making a donation at phfgive.org/donate.
If a donation isn't in the books from you, please contact us. We'd love to hear your thoughts, feelings and ideas on ways we can address this in our community.
Addiction Series Episodes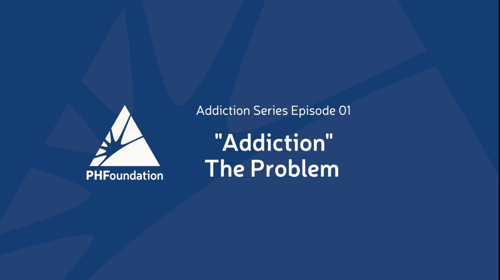 Addiction is something we don't often talk about, but as we find out in episode 1 of this series, the issue is a very real one in Michigan's Keweenaw Peninsula. This episode debuts Sunday, June 21, 2020.
Episode 1 Guests
Rebecca Crane, Dial Help
Kevin Store, PHF Executive Director
Bernadette Yeoman-Ouellette, PHF Board Chair